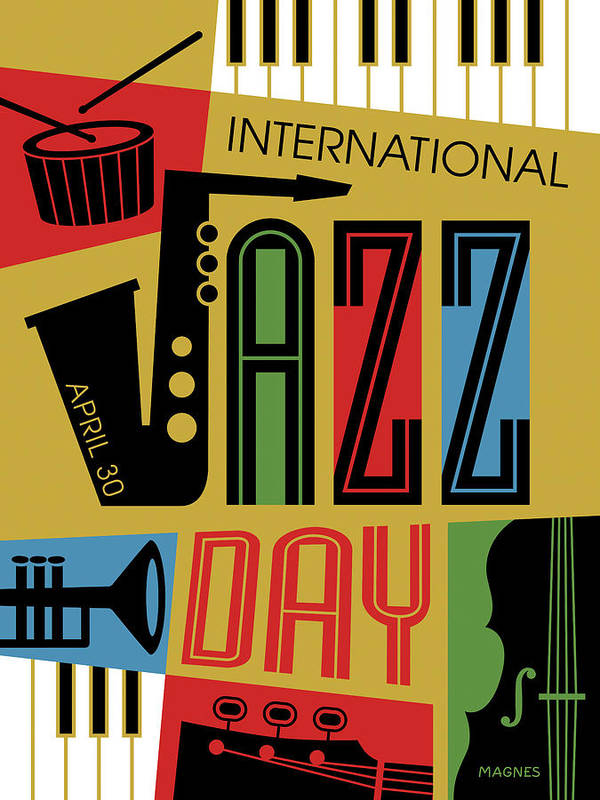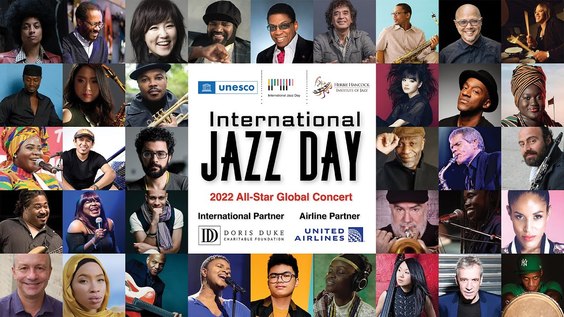 In 2011, UNESCO proclaimed 30 April as "International Jazz Day". UNESCO's aim was "to give voice to the message of dialogue and freedom, so the day was created in recognition that jazz brings people together to reinforce respect for the shared values, universal messages of peace, freedom and solidarity that jazz conveys."
The celebration of the 1st International Jazz Day happened in2012. Now in 30 April let's celebrate the 11th year
"Jazz is not just music, it is a way of life, it is a way of being, a way of thinking".
Nina Simone
On April 30 at 9 AM New York / 15h00 Vienna, teachers and students gained a fascinating window into the rehearsal and performance process as students from the JAM Music Lab University in Vienna, Austria learn the music of legendary composer, pianist and educator Leonard Bernstein. Led by acclaimed pianist and JAM faculty member Danny Grissett.
Presented in collaboration with the JAM Music Lab University.
Education:
"International Jazz Day was launched by UNESCO to raise awareness of the virtues of jazz as an educational tool, as a vehicle for peace, unity, dialogue and to enhance cooperation between peoples."
Vocational Jazz Schools had a true voice this year! Musicians, educators, students of schools of Jazz
from around the world celebrated now every 30 April the Music they teach and learn.
Educator musicians share the vibrancy and vitality of jazz music with students and from around the world on April 30th – and all year round.
For videos, concerts and lessons there are almost all the videos as open education.
And you have a complete publication (resources and activities) about Leonard Bernstein.
And now here the posts of February 2022:
Hoping that teachers and students read me about International Jazz Day along these 11 years and played and heard some good jazz music.
Official Anniversary Concert
Don't forget the Centenary of Toots Thielemans, an incredible musician often honored as the best jazz-harmonica-player in the world.
Wherever you are I hope that you're having a better safe time at school.
I'll be back posting the normal roundup next week.
G-Souto

30.04.2022
Copyright © 2022G-Souto'sBlog, gsouto-digitalteacher.blog