The world has never seen a Christmas like this. With COVID-19 infections rampant everywhere, far fewer families traveling, millions of us will look to our own households, backyards, neighborhoods and parks to connect, renew, mourn and be grateful.
Maybe this is the year you play a game over or watch a movie on television instead of tearing into gifts under the tree.
credits: Tgordievskaya/ Stock. Adobe
Or you can running on the a park, or stay at home preparing Christmas meal to you and your kids (no guests),
provided you stay with their household members, wear masks and socially distance from others.
Grandparents not living with you, kids must be in touch with them by smartphones, video-calling, or Skype. They need you. They feel alone, and sad because they can't be
sit at the family table to share the Christmas dinner,
hug their grandchildren, sons, the all family.
Here a lovely short about grandparents and grandchildren: From our family to yours:
Touching, isn't it. There are traditions that turn into unforgettable memories. Grandchildren must not forget to cheer their dear grandparents.
The Christmas Chronicles
Clay Kaytis, 2018
https://www.imdb.com/
The story of sister and brother, Kate and Teddy Pierce, whose Christmas Eve plan to catch Santa Claus on camera turns into an unexpected journey that most kids could only dream about.
Christmas Chronicles 2020 (part 2)
Kate Pierce, now a cynical teen, is unexpectedly reunited with Santa Claus when a mysterious troublemaker threatens to cancel Christmas - forever.
Short stories: Cuentos Navidad Spanish
Christmas children's books: English
5 more sleeps 'til Christmas
Just 5 more sleeps 'til Christmas!
Can you believe it's here?
I know that Santa's coming soon
'cause I've been good all year.
Everyone who grew up celebrating Christmas remembers the excitement that built up to the most magical day of the year. But why not make the last week until Christmas more fun by counting how many sleeps until the arrival of Santa and his reindeer?
Accompanied by the beautiful and energetic artwork of Rich Deas, enjoy the humor of Jimmy Fallon as he prepares readers for the most exciting week of the year in this new holiday tradition for your family.
Ages 3-6
Christmas at Hogwarts
Jody Revenson, 2020
Learn all about the most magical time of the year at Hogwarts Schools of Witchcraft and Wizardry—Christmas!
Livres: French
Textes d'Ève Pourcel
ill. Jeanne Detallante, Lucie Durbiano, Donatien Mary et Frédéric Rébéna
Casablanca, Dakar, Buenos Aires, Santiago… Autant d'escales conquises au péril de vies humaines. Autant d'étapes dans l'histoire mythique de l'Aéropostale, née à Toulouse au sortir de la Grande Guerre, avec un mot d'ordre, bientôt partagé par Mermoz et Saint-Exupéry : « Le courrier doit passer !
Age: À partir de 8 ans
La lettre de mon grand-père
Michael Morpugo
illustration: Jim Field
https://www.gallimard-jeunesse.fr/
"Ma chère petite Mia,
Je t'écris cette lettre pour te parler de notre belle planète.
Sais-tu à quel point il est important d'en prendre soin?"

Dans une lettre qu'il offre un Noël à Mia, sa petite-fille, ce grand-père l'invite à s'émerveiller devant la beauté et la diversité de la nature. Devenue grande, c'est au tour de Mia de lire cette lettre à ses enfants.
La lettre de mon grand-père
Michael Morpugo
illustration: Jim Field
https://www.gallimard-jeunesse.fr/
Comme chaque année à Noël, il y a la bûche, les chants, les cadeaux et la lettre de grand-père.
«Toute la famille en connaît des passages par cœur.» Car cette histoire parle d'une vie: celle du monde entier.
Le vieux monsieur se souvient de ses jours heureux passés dans son jardin, à contempler un ver de terre, une grive ou un merle. À travers ses mots, c'est le bonheur d'une existence au milieu de la nature qui se dessine. Une ode à la nature
Âge: 4 à 9 ans
"L'écriture est à l'image des merles qui volent, des graines qui poussent dans le potager: fragile, douce, enlevée. On pourrait croire que l'ouvrage donne une leçon de morale, mais ce serait méconnaître la plume de Michael Morpurgo."
L'auteur est un conteur. Son livre est un message d'espoir, une invitation à grandir en harmonie et respectueusement au milieu de la faune et de la flore.
Livros : Português/ Portuguese
As Visitas do Pai Natal
José Vale Moutinho
ilustrações: Abigail Ascenso
Pai Natal está muito baralhado e precisa de ajuda. O que terá acontecido?

Já nada é como antigamente, e o Pai Natal está mesmo confuso com os pedidos que recebeu da criançada. Como é que ele vai conseguir entregar os presentes, se nem sequer sabe o que é uma BTT ou uma Playstation?

Por sorte, os primos Álvaro e Francisco estão dispostos a dar-lhe uma ajuda preciosa. Ao mesmo tempo, por entre histórias curiosas e divertidas, os meninos aprendem a origem de algumas das tradições de Natal, como a do cartão de boas-festas ou a da fava do bolo-rei.

Uma história divertida que vai fazer sonhar os mais pequenos. Junta-te ao Pai Natal, ao Álvaro e ao Francisco nesta grande aventura pela magia do Natal!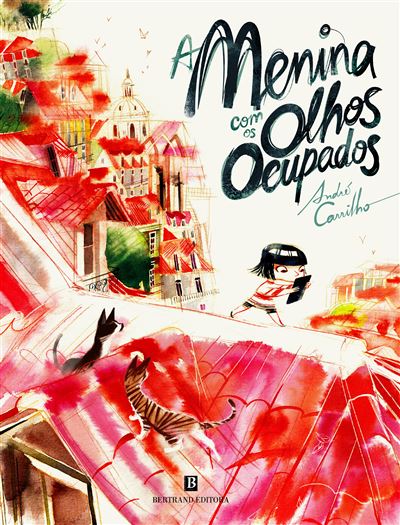 A Menina com os Olhos Ocupados
André Carrilho, 2020
André Carrilho estreia-se como autor de um livro para a infância, A Menina com os Olhos Ocupados, em que convida os mais miúdos a desligarem os ecrãs para "ver mais longe, pra todos os lados".
Com sentido de humor, rimas divertidas e ilustrações vibrantes, o autor consegue desmistificar o cerne de muitas discussões familiares.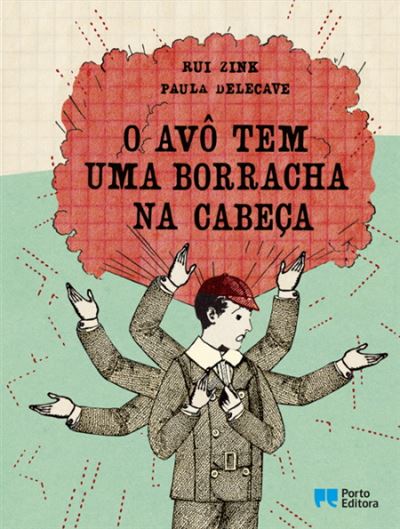 O Avô tem uma Borracha na Cabeça
Rui Zink
illustrações: Paula Delecave
O que fazer quando alguém de quem gostamos nos começa a esquecer? É a questão colocada por Rui Zink nesta história ilustrada por Paula Delecave, sobre a amizade entre um avô, que lentamente vai perdendo as memórias, e o neto inventor, que se dedica a descobrir uma cura para a doença com um nome estrambólico.
Inspirado num caso real, o autor ensina o que é o Alzheimer e sugere, com bom humor e esperança, como lidar com ele.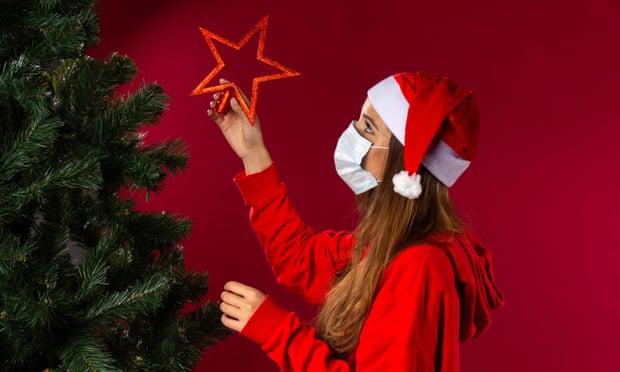 credits: Viorel Poparcea/Alamy Stock Photo
Have yourself a Very Merry Christmas Season, safe and b
rightly
colored with love, health, peace.
A
special hug to all of you who sufferered the lost of a dear member of family or friend.
Copyright © 2020G-Souto'sBlog, gsouto-digitalteacher.blogspot.com®