European Day of Languages
European Day of Languages 2021:
20 years
celebrating
linguistic
and cultural
diversity
.
Throughout Europe, 800 million Europeans are represented in the Council of Europe's 47 member states and all are encouraged to discover more languages at any age, as part of or alongside their studies. This stems from the Council of Europe's conviction that linguistic diversity is a tool for achieving greater intercultural understanding and a key element in the rich cultural heritage of our continent. Therefore, the Council of Europe, in Strasbourg, promotes plurilingualism in the whole of Europe.
At the Council of Europe's initiative, the European Day of Languages has been celebrated every year since 2001 on 26 September - together with the European Commission.
European Day of Languages
https://edl.ecml.at/
"The European Day of Languages gives us an opportunity to value and promote all languages and cultures in Europe. This year we are putting a special focus on inclusive language education, which supports all learners to reach their potential and play an active part in diverse and democratic societies"
It is estimated that there are over 225 indigenous languages in Europe, without even including languages which have arrived on the continent through migration.
Secretary General Marija Pejčinović Burić
The specific aims of the EDL are to:
raise awareness of the importance of language learning in order to increase plurilinguism and intercultural understanding;
promote the rich linguistic and cultural diversity of Europe;
encourage lifelong language learning in and out of school.
European Day of Languages
https://www.facebook.com/EuropeanDayofLanguages/
A dedicated website, which is available in 41 languages (some partly), provides details of the hundreds of events taking place in celebration of the Day, as well as a wide variety of resources and activities for everyone interested in languages and language learning.
New! Activities :
https://edl.ecml.at/Portals/
Poster : "20 things you might not know about Europe's languages"
In 10 languages.
App: The secret agent's language challenges app
The challenges and quizzes contained within this app encourage learners – future international agents – to take advantage of the plentiful opportunities available to practice or learn more about a language beyond a classroom context.
By passing through a series of levels you can rise from a lowly agent in training to become a master secret agent.
Students can compete with friends and schoolmates in achieving challenges, identifying countries and languages and completing quizzes.
The challenges go from the easy, such as, "count from 1-10 in 3 different languages within one minute" to ones that are a bit more demanding, "together with a friend, write the words to a song/rap in a foreign language.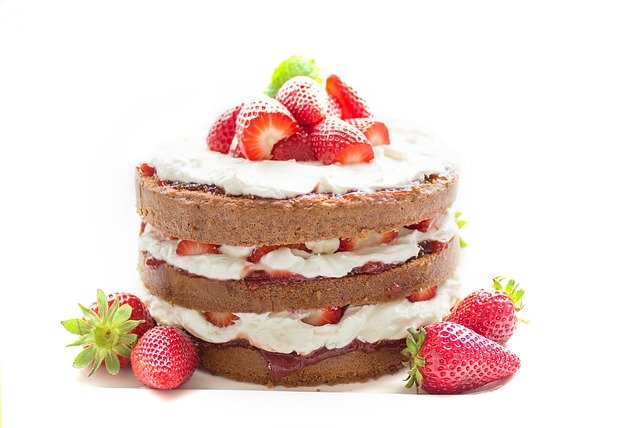 Join EDL's 20th Anniversary Great Bake-Off
This year, to commemorate the 20th anniversary of its inauguration, the European Centre for Modern Languages invites all of you to participate in our EDL's Great Bake-Off.
The goal is to collect birthday recipes from different parts of the world and in different languages to then include the 20 most original (and tasty!) desserts in a special 20th-anniversary-edition recipe book.
If you would like your birthday dessert to be included (after a rigorous selection process!), please read the instructions and get ready to bring out the chef in you!
Submission deadline: 30 September 2021
Lara's language journey across Europe:
During this short journey, students will discover lots of similarities. European languages largely fall into three main categories: Slavic, Romance and Germanic, the languages within each group have the same roots – however, over centuries they have developed in their own distinct directions. You will also find out about their differences: the variety of alphabets (such as Latin, Cyrillic, Greek, Armenian and Georgian), often using artistic scripts; how they deal with creating words for new inventions and their sometimes mysterious origins. All have a unique identity and their own story to tell!
hybrid learning cartoon
https://edl.ecml.at/
Struggling to find ideas for a 'socially-distanced' event for this year's European Day of Languages?
In these uncertain times, it can be challenging to organize events which are both safe and are attractive to a large number of people.
Here
7 ideas to get the creativity flowing:
Suggetions involving social distance
Materials:
Posters, flyers, figures, wrist bands, stickers, logos, handbook & so.
Teachers and students can download here and here
screenshot Languages Challenges app
App: The Secret Agent's Language Challenges app
An app, created specifically for the EDL, encourages users to carry out a series of language challenges, thereby developing further competence and confidence in using different languages.
The app offers a wide range of challenges to keep language learners motivated – in particular during a prolonged period away from the 'physical' language classroom.
The app can easily be used by students/children independently or together with teachers and parents. Lots of fun and in more than 15 languages!
iOS: https://apple.co/3mq7qfz
Android: https://bit.ly/3hFp2QG
Facts & fun:
"

A
ccording to a research at Cambridge University, it doesn't matter in what order letters in a word are written; the only important factor is that the first and last letters should be in the right place. The rest can be a total mess and you can still read it without any problem. This is because the human mind does not read every letter by itself but the word as a whole."
Languages facts

Language games

Languages fun
Here the page to learn, gaming and having fun.
We are living different times, you are teaching in different times. Difficult times.
So, be cool! Teachers can use the activities in different ways and propose them to students in the classroom when they think it will be important.
Be safe! Don't forget your mask and ask your students to use their masks as well. And out of school, always respect the social distance.
Copyright © 2021G-Souto'sBlog, gsouto-digitalteacher.blogspot.com®