À la Rencontre du Petit Prince
Musée des Arts Décoratifs
Le Musée des Arts Décoratifs présente la première grande Exposition muséale en France consacrée au Petit Prince, chef-d'œuvre intemporel de la littérature.
Plus de 600 pièces célèbrent les multiples facettes d'Antoine de Saint-Exupéry : écrivain, poète, aviateur, explorateur, journaliste, inventeur, philosophe, porté toute sa vie par un idéal humaniste, véritable moteur de son œuvre.
L'exposition se tiendra du 17 février au 26 juin 2022.
Première édition du Petit Prince, 1943
Reynal & Hitchcock, New York (en français)
À l'occasion de cet hommage, le manuscrit original, conservé à la Morgan Library & Museum à New York - les New Yorkais avaient pu en profiter en 2014.
Jamais présenté au public français, est mis en regard d'aquarelles, esquisses et dessins – pour la plupart inédits – mais également des photographies, poèmes, coupures de journaux et extraits de correspondances.
Antoine de Saint-Exupéry, Le petit prince déterrant des pousses de baobab, 1942
Aquarelle, encre et crayon sur papier
© Coll. Succession Saint Exupéry – d'Agay © Photo : The Morgan Library & Museum.
MA
2592.20. Purchased on the Elisabeth Ball Fund, 1968
Le Petit Prince, dernier ouvrage édité du vivant de Saint-Exupéry, écrit et publié aux États-Unis en 1943 mais paru en France en 1946, est depuis lors un succès qui traverse les frontières et les époques, porteur d'un message universel.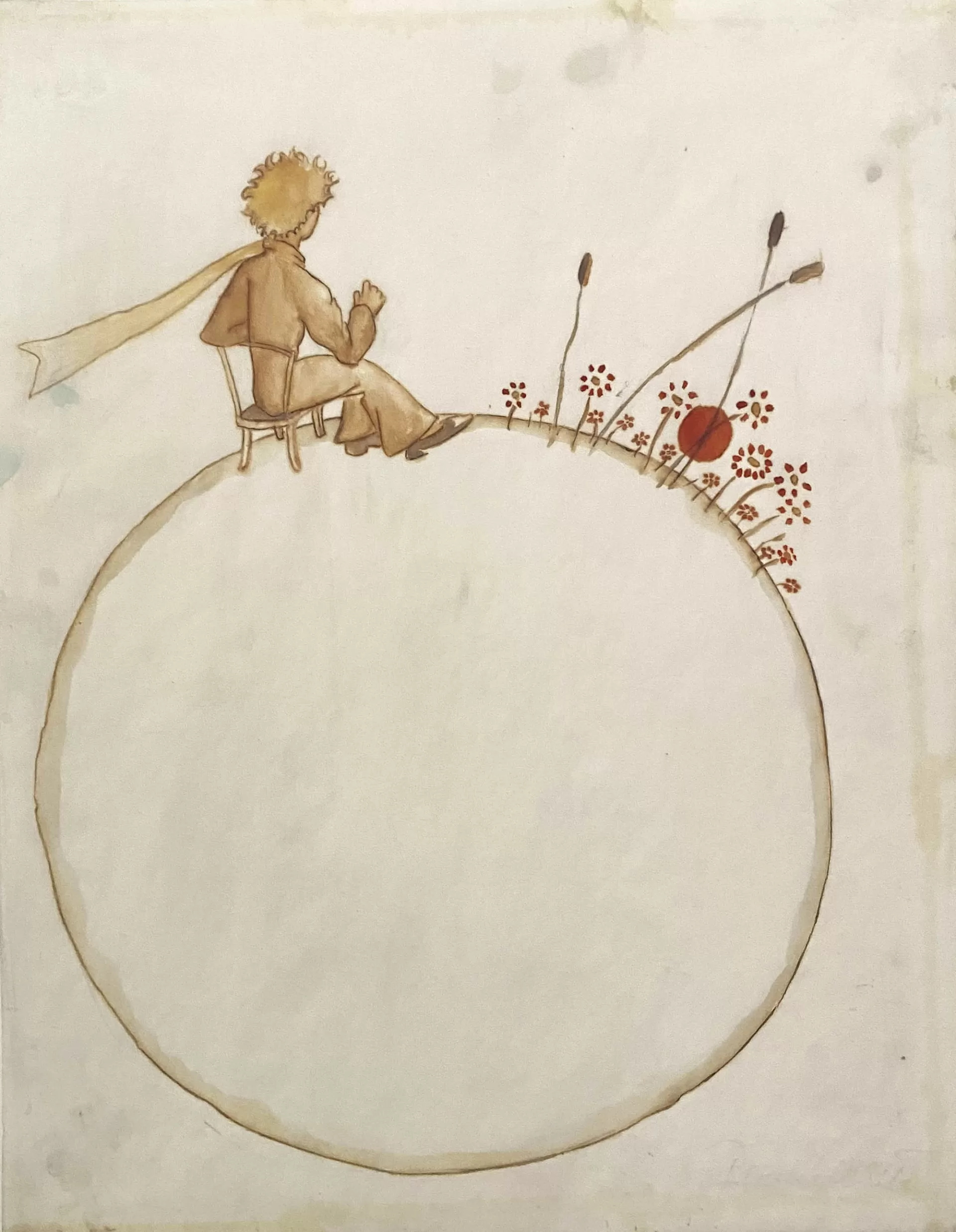 À la Rencontre du Petit Prince
Musée des Arts Décoratifs, Paris
Impossible également de parler du Petit Prince ou de Saint-Exupéry sans parler de dessin ! L'exposition rassemble de nombreuses œuvres picturales créées de la main de l'artiste français, des dessins retrouvés dans des lettres, des brouillons, des carnets, des manuscrits de romans...
Les enseignants pourront organiser des visites libres ou opter pour des visites guidées, sous réservation.
Atelier 4-6 ans
My usual readers know that i write in English, French and Portuguese.
Wherever you are I hope that you're having a better safe time at school. Covid-9 measures are soft. No masks. We feel better.
However, take some care. Enjoy your life and profession. We are teachers for better and for worst. And we are better these days, after Easter season. Students need teachers and now they do love the school time, they appreciate more their teachers, after so many lockdowns during almost two years.
I'll be back posting the normal roundup next week.
G-Souto

27.04.2022
Copyright © 2022G-Souto'sBlog, gsouto-digitalteacher.blog