credits: photo ©Sadek Ahmed
"The Human Race", an illustration depicting human figures running while consumed by shades of red (global warming) and shades of blue (tsunami as a climate change phenomenon). UN
19 August, is the World Humanitarian Day. World Humanitarian Day is a global day to celebrate humanity and the spirit of people helping people.
On 19 August 2003, a bomb attack on the Canal Hotel in Baghdad, Iraq, killed 22 humanitarian aid workers, including the UN Special Representative of the Secretary-General for Iraq, Sergio Vieira de Mello. Five years later, the General Assembly adopted a resolution designating 19 August as World Humanitarian Day (WHD).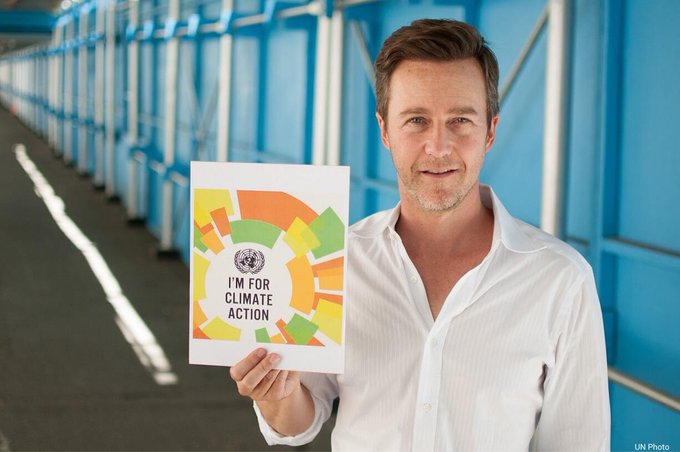 Goodwill Ambassador UN Edward Norton
Theme: #HumanRace 2021
A global challenge for climate action in solidarity with the people who need it most.
The climate emergency is wreaking havoc across the world at a scale that people on the front lines and in the humanitarian community cannot manage. Time is already running out for global countries and the world's most vulnerable people — those who have contributed least to the global climate emergency yet are hit the hardest — and millions of others that are already losing their homes, their livelihoods, and their lives.
Haiti earthquake 2021
credits: AP Photo/Joseph Odelyn
Must look to Haiti, one of the poorest countries in the world: the earthquake that occurred on the same system of faults as the one that devastated the capital, Port-au-Prince, in January 2010. And now the storm weather. 800,000 people have been affected by the earthquake, and that about 400,000 people require some form of humanitarian assistance in the three affected departments.
credits:
Anadolu Agency/Getty Images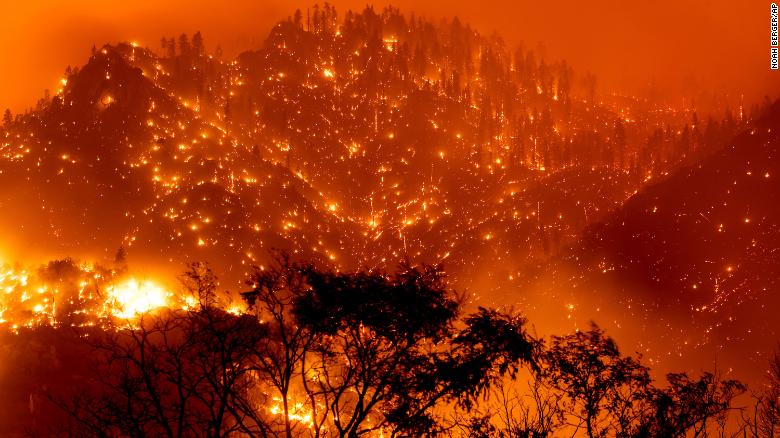 Wildfire in Southern France
credits: © AFP, handout photo
via France24
In California, Turkey, Greece, France, Spain, even in my country Southern of Portugal wildfires destroyed forests, houses, farms, animals and kill some people, for example in Turkey.
credits:

Filipe Farinha/EPA
Firefighters, Canadair, drones and local people are helping everywhere to save people, animals, and agriculture.
Young activists from Portugal have filed the first climate change case at the European court of human rights in Strasbourg, demanding 33 countries make more ambitious emissions cuts to safeguard their future physical and mental wellbeing.
Some weeks ago deadly flows in Northern Europe, Germany, Belgium, Netherlands and some other countries.
Climate change 2021:
Everyone is invited to join #TheHumanRace, which is the global challenge for climate action in solidarity with people who need it the most; and to put the needs of climate-vulnerable people front and centre at the UN climate summit (COP26).
With most climate campaigns focused on slowing climate change and securing the planet's future, World Humanitarian Day 2021, will highlight the immediate consequences of the climate emergency for the world's people and ensure that our voices are heard, and our needs top the agenda at the UN Climate Change Conference (COP26) in November.
credits:

UNICEF/UN0302772
"We are the last generation that can end climate change. We can and we will."
Youth For Climate Action, UNICEF
Far from being passive victims, young people all over the world have begun to fight back on a scale never seen before. Take Greta Thunberg. In 2018, the 15-year-old from Sweden sparked a global movement of school-age students demanding greater action from governments to fight climate change. Now millions are marching to demonstrate their support.
Whether through education, technology, science or law, young people as Portuguese young environmentalists did, far and wide are tapping into their skills to speak up for climate action.
It's urgent to include Climate Action into school and college curricula to alert students about all these catastrophes to earth and to their and our lives.
Make question to
young, listen their voices and ideas,
dis
cuss
what it's going on around the world and why so much
catastrophes are happening.
You might think that we are too young to know about the risks and realities of climate change. But we see its effects in our daily lives.
Gertrude, 16, Tanzania
They have conscious ideas about this tragedy. They
are "wired" all day. They saw, read, discuss and want to be a part of Act Now generation.
We have an
environmentalist generation among our students.
They are involved in campaigns, they fight bad behaviors against
Earth planet
.
Join the #HumanRace
100 minutes, $100 billion
Run, ride, swim, walk or do any activity of your choice for a cumulative 100 minutes between August 16 and August 31 in solidarity with vulnerable people and to tell world leaders that they expect developed countries to deliver on their decade-old pledge of $100 billion annually for climate mitigation and adaptation in developing countries. If you don't wish to take part physically, you can Add Your Voice.
Every minute of activity counts towards carrying our message to world leaders at COP26.
Don't have Strava? It's free, available on iPhone and Android, and can be used by itself or with all major fitness-tracking devices.
Because in the race against the climate crisis, we can't leave anyone behind.
"The climate emergency is a race we are losing, but it is a race we can win."
António Guterres, United Nations Secretary General
Take care! Be safe! Ware a mask!
Copyright © 2021G-Souto'sBlog, gsouto-digitalteacher.blogs
pot.com®