World Children's Day was first established in 1954 as Universal Children's Day and is celebrated on 20 November each year to promote international togetherness, awareness among children worldwide, and improving children's welfare.
Since 1990, World Children's Day also marks the anniversary of the date that the UN General Assembly adopted both the Declaration and the Convention on children's rights.
Mothers and fathers, teachers, nurses and doctors, government leaders and civil society activists, religious and community elders, corporate moguls and media professionals, as well as young people and children themselves, can play an important part in making World Children's Day relevant for their societies, communities and nations.
World Children's Day offers each of us an inspirational entry-point to advocate, promote and celebrate children's rights, translating into dialogues and actions that will build a better world for children.
Join the Youth Advocating for Child Rights
Since COVID-19, the world has seen record breaking numbers of children out of school - more than 1.3 billion students under 18 were kept from going to school due to global lockdowns.
But education is not just about learning, it's about giving hope, lifting children out of poverty and providing them a chance for life in dignity and a better future. No matter what gender, religion or background, all children deserve the right to go to school and it is our shared responsibility to make it
This World Children's Day, it's more important than ever that the leaders listen to their ideas and demands.
Every child deserves to be safe, healthy and supported, with a chance to learn and choose the future they deserve.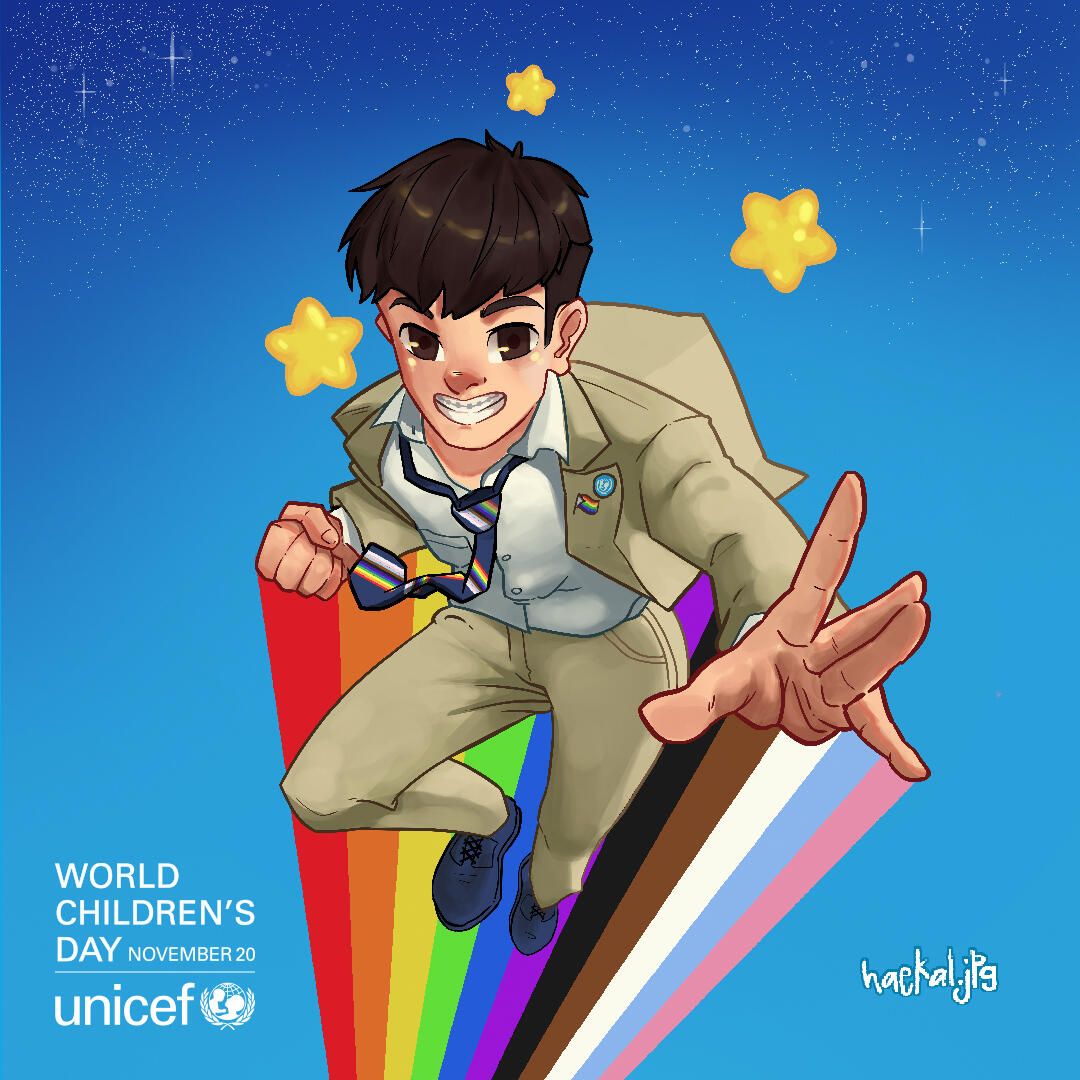 Ruairí Holohan is a 16-years youth activist from Ireland
Kids are reimagining a better world. What will you do?
"We invite you to meet this group of UNICEF Youth Advocates and other young champions who are leading with new and creative solutions to the world's big problems and Join our TikTok challenge!"
You can play your part too!
Join Unicef TikTok Challenge.
Join UNICEF #OlderSelfTalk TikTok activation! How?
Create a video that focuses on the positive impact of youth advocacy and share it on your own TikTok account or Instagram Reels using the hashtags #OlderSelfTalk and #WorldChildrensDay, and don't forget to tag @UNICEF in your caption.
You can see an example of the 'Talking to my 50-year-old self' format below, and create your own version to celebrate young people taking action and to encourage inter-generational discussions around global challenges like climate change, the access to quality education, vaccine equity or mental health.
Resources:
https://www.unicef.org/world-childrens-day#wcd-feed
OlderSelfTalk
What would you ask your older self? This #WorldChildrensDay join young people on #OlderSelfTalk for the chance to be featured by
UNICEF
.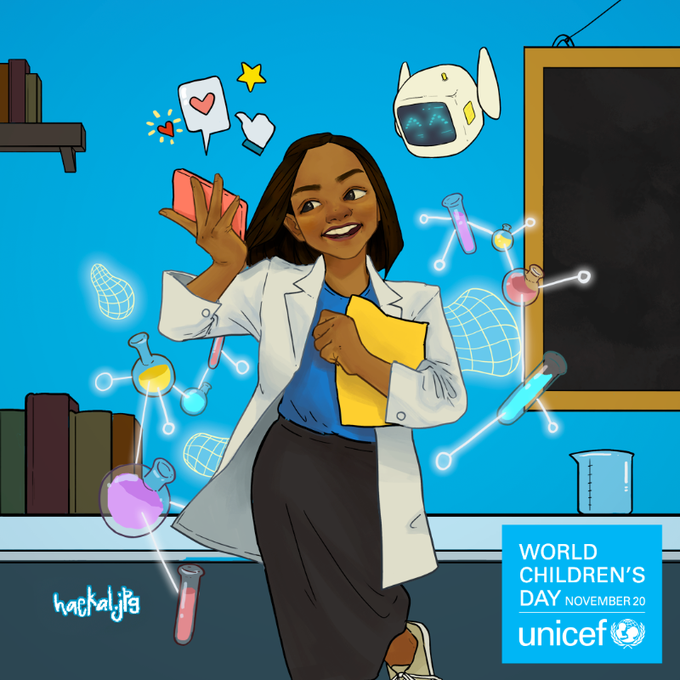 Gitanjali Rao is a 16-year-old scientist

promoter of Science, Technology, Engineering and Mathematics from the United States.
Every child and teen have the right to a safe, healthy, peaceful childhood and adolescence to develop to their full potential.
On the 20 November World Children's Day and every day, join
UNICEF
in speaking up for children's rights!
On World Children Day and every day, we're joining
UNICEF
in celebrating the universal rights of every child to reach their dreams, raise their voice and showcase their talent to the world.
Copyright © 2021G-Souto'sBlog, gsouto-digitalteacher.blogspot.com®