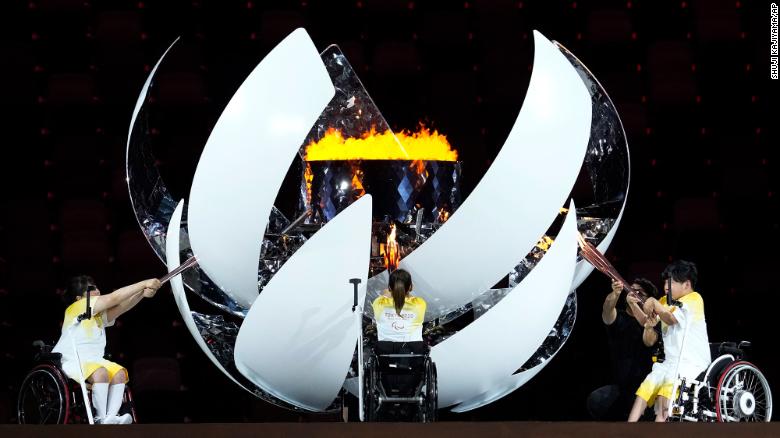 Opening ceremony Paralympics Tokyo 2020
credits: Paralympics 2020
The Little One-Winged Plane was the star of the Opening Ceremony
The Tokyo 2020 Paralympic Games have been rescheduled to take place between 24 August and 5 September 2021.
There are thousands of athletes in this edition of the Paralympics. The exact number of athletes is 4,537. Countries that participate in the 2020 Paralympic Games usually already have previous experience from other editions and almost always send athletes to compete in the same sports from other editions.
Badminton and taekwondo make their Paralympic debut in Tokyo, and have been awarded with 14 and 6 medal events respectively.
The Tokyo 2020 Paralympic medals
The

Tokyo 2020 Paralympic Games

are underway with

22 sports competitions to enjoy. For these

athletes

, participating in this major sporting event is a dream but also there's no doubt they want to win as

many medals

as possible.
The International Paralympic Committee (IPC) has confirmed the six athletes who will represent the Refugee Paralympic Team (RPT) at the Tokyo 2020 Paralympic Games. The athletes, one woman and five men will compete in Para Athletics, Para Swimming, Para Canoe and Taekwondo.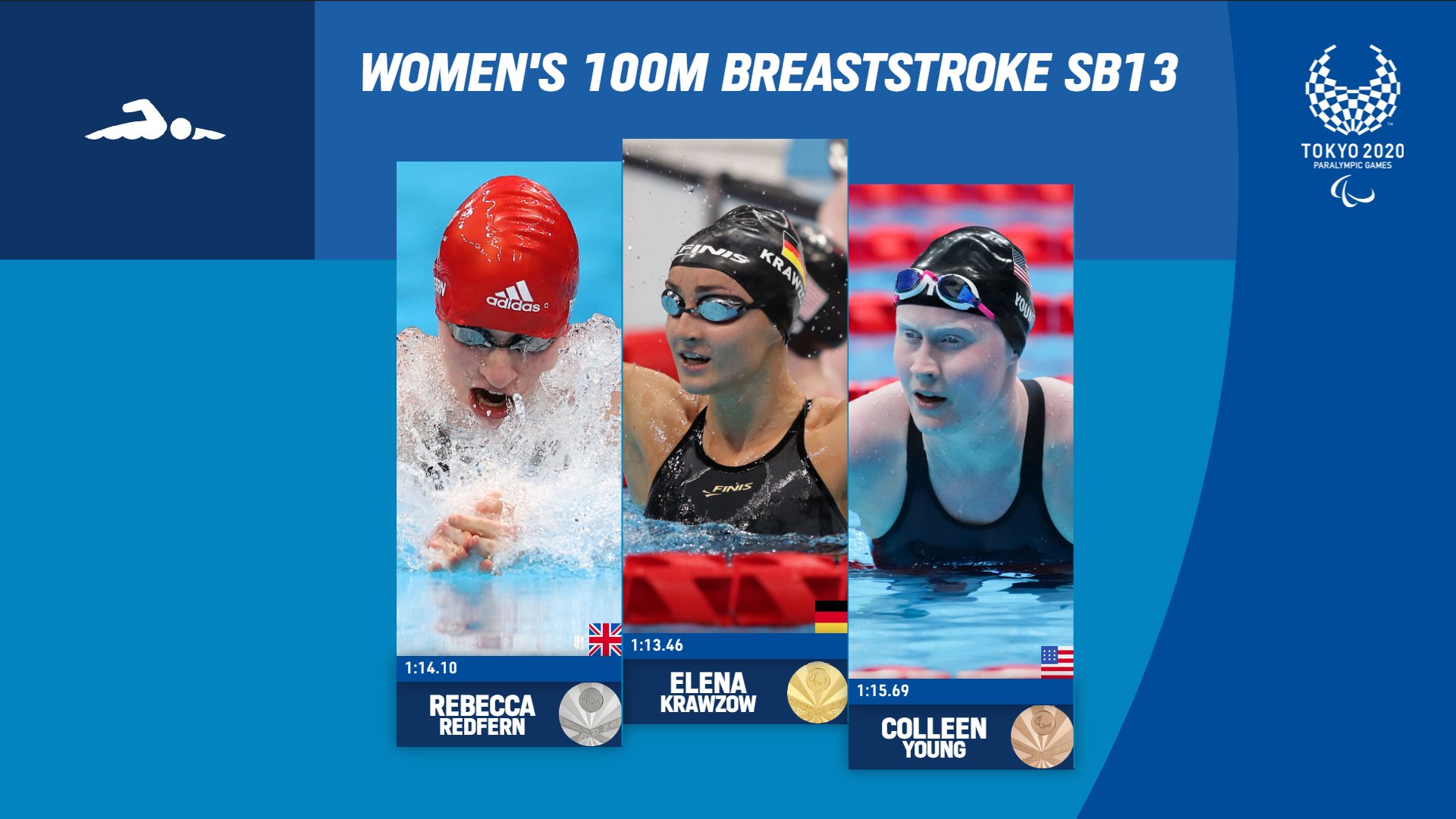 Women's 100M Breaststrokes SB13
Education:
Paralympics Tokyo 2020
is a wonderful subject to include into school lessons. Values, athletes excellence, resilience on overcoming disabilities through high competition sports.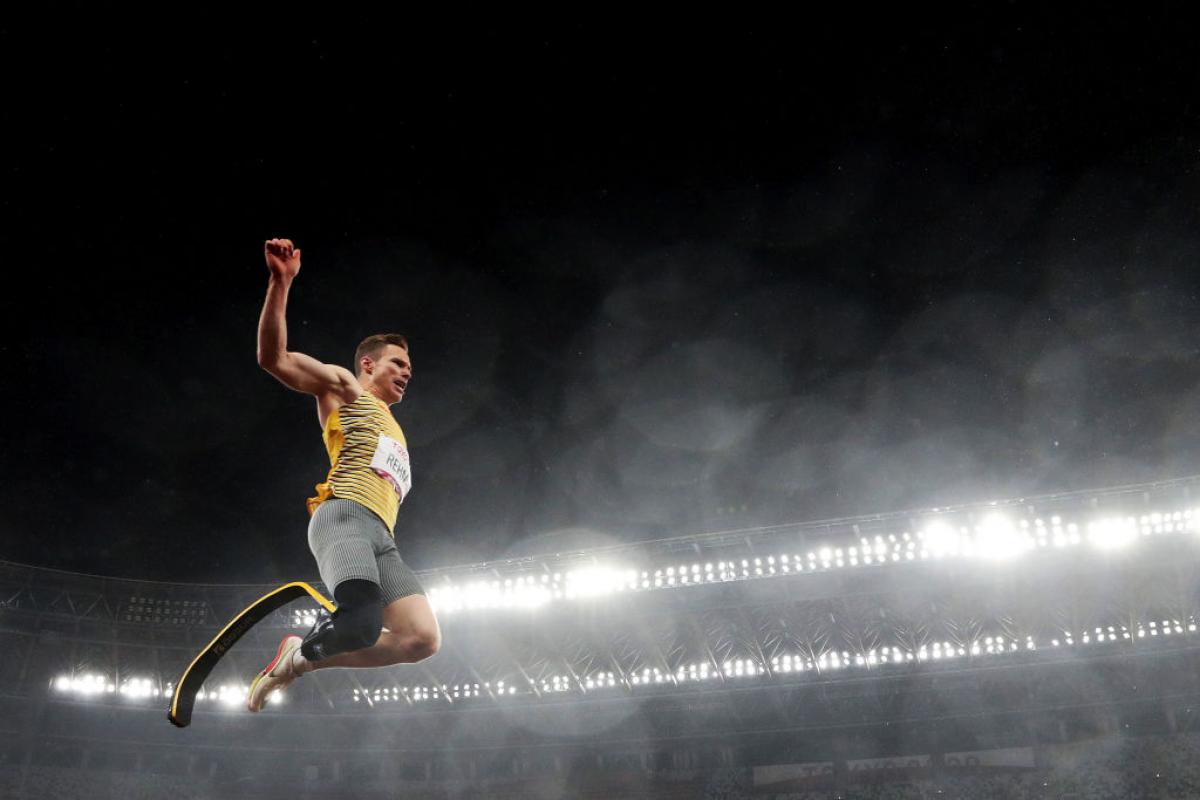 Germany's

Markus Rehm

jumping for glory as he takes his third long jump Paralympic gold in the National Olympic Stadium.
Ⓒ Naomi Baker/Getty Images
Time to stop this wonderful introduction. Let's begin
the
rundown of the most popular posts in July.
Here are the most popular posts of July:
Professor Sir Ludwig Guttmann, founder of the Paralympic movement !
Beatrix Potter : Let's talk about children's books & nature ! Resources
Climate change : Deadly flooding in Europe !
We are all excited! Someity, the Paralympic mascot is showing that just like the amazing athletes who compete at the Paralympic Games, nothing is impossible.
Good luck to all and let the games continue! Bravo to all the courageous
athletes
! You are all winners!
31.08.2021

Copyright © 2021G-Souto'sBlog, gsouto-digitalteacher.blogspot.com®

July in Review & Paralympics Tokyo 2020 by G-Souto is licensed under a Creative Commons Attribution-NonCommercial-NoDerivatives 4.0 International License.