The European Researchers' Night celebrates its

11th anniversary

this year. Families,
school pupils, students, came along and found out why 'Science is Wonderful!
All the events will take place - simultaneously - on

Friday 30 September

, in over 250 cities across Europe and neighbouring countries.
In Brussels, in the framework of this year's edition, the European Commission and the European Parliament are organising "Science is wonder-ful", a special event to illustrate the achievements of Marie Skłodowska-Curie researchers.
On the 28 September 2016 in Brussels, the European Commission jointly with the Parlamentarium was organising a European Researchers' Night event open for all to enjoy science while learning about the EU institutions, the journey of the European integration, and their impact on our daily lives.
The night event presents projects from Marie Skłodowska-Curie researchers in order to get people, especially young people, interested and engaged in science and research.
Live experiments, face-to-face chats with current researchers, a trip through the European Union integration, and a debate, are only some of what is on offer at this event in Brussels.
Education:
If you could become a hero for a day, what kind of hero would you be? One that fights cancer or global warming, prevents hunger or drought, invents devices to counteract handicaps, dreams about making human life possible in space..?
The European Researchers' Night invites you to meet the heroes of science; that is to say, the researchers from different disciplines whose fascinating work can change our lives.
With family, friends, your school or on your own, you will "become a scientist for a day", participate in science activities and, most of all, have fun!
Don't miss this mega event! And with your students
experience what it is like to be a hero. They will discover the fascination of research as a career and its significant societal impact.
Let your students meet the real scientists, talk to them, make some curious questions, understand the real meaning of Science.
The events are free to attend and open to the public, schools, families and all citizens.
Do you want to take part of an event in your city? With your students, your family, friends or

on your own, you will find yourself exploring science in engaging ways.



The events offer a wide variety of fun-learning activities, from

behind-the-scenes guided tours of research labs, planetariums

that are normally closed to the public, through funny

interactive science shows

, to

hands-on experiments

or

workshops

.
Often billed as school and
family events, the European Researchers' Night in fact
appeals to people of all ages
– whether with their school, their family, friends or on their own "
intrigued by how things work
and by
what science means for their lives."
Many of these popular science events will let you go

behind the scenes

, e.g. to labs that are usually closed to the public.
Students may discover the scientist in you while being part of a Europe-wide mega event.

Mobile devices :
Of course tablets, iphones, smartphones are allowed.
Students can and do use technology to support their science
learning but they need to be guided to do so responsibly by their teachers.
These devices are important to improve learning, on such events,
to register their experiences, to note interesting ideas, or a good little interview with a scientist,
to
share the m
ost exciting activities
of the night and discuss them next Science lesson.
Students will discuss their activities and experimentations in science lessons
next Monday.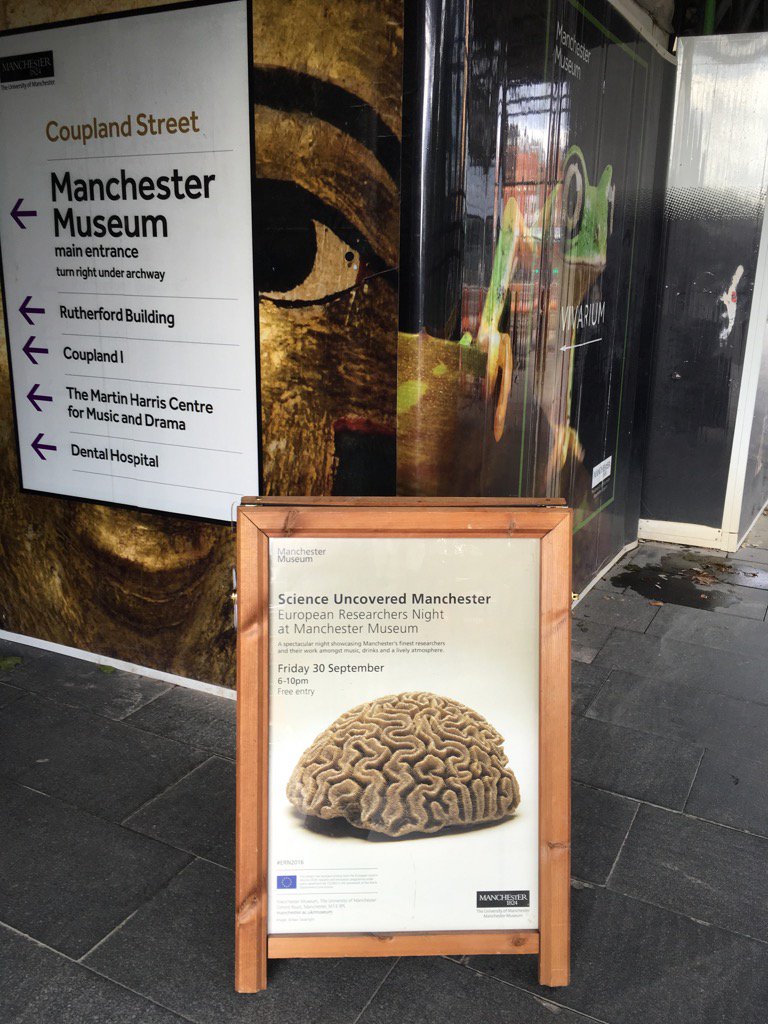 Facebook
profiles from a lot of European schools or
Twitter
profiles linked to European Researchers' Night 2016 will be exciting to contact other schools and share different points of vue about all the activities.
Copyright © 2016G-Souto'sBlog, gsouto-digitalteacher.blogspot.com®