Parents are now able to have images of their children removed from Google search results, said to company.
Google wants to make it easier for kids and teenagers to remove photos of themselves from its search platform.
It came as Google announced a range of changes to child-safety measures across several of its products.
It will also remove "overly commercial content" from the children's version of YouTube and change what kind of adverts can be targeted at under-18s.
Several major technology companies have introduced such measures under scrutiny from governments and safety advocates.
Kids on Instagram
credits: unknown
via tubefilter.com
"We want to strike the right balance of giving young people all the things they love about Instagram while also keeping them safe."
Instagram blog
Instagram has made new under-16s' accounts private by default, so only approved followers can see post and 'Like" or comment as it battles opposition to plans to introduce a children's version of the app.
"Protecting young people on Instagram is so important to us. Some updates on this work: restricting DMs between teens and adults they don't follow, encouraging teens to make their accounts private, and prompting them to be careful in DMs."
Adam Mosseri, head of Instagram
credits:

Jake Michaels/ The New York Times
And in a separate post to the YouTube blog, the company YouTube announced additional protections for people under 18 on YouTube and YouTube Kids.
"Younger people use YouTube every day to discover new interests, learn about the world, and connect with the world through online video. But it's essential that as they do, they have the options and safeguards to create the experience that's right for them."
YouTube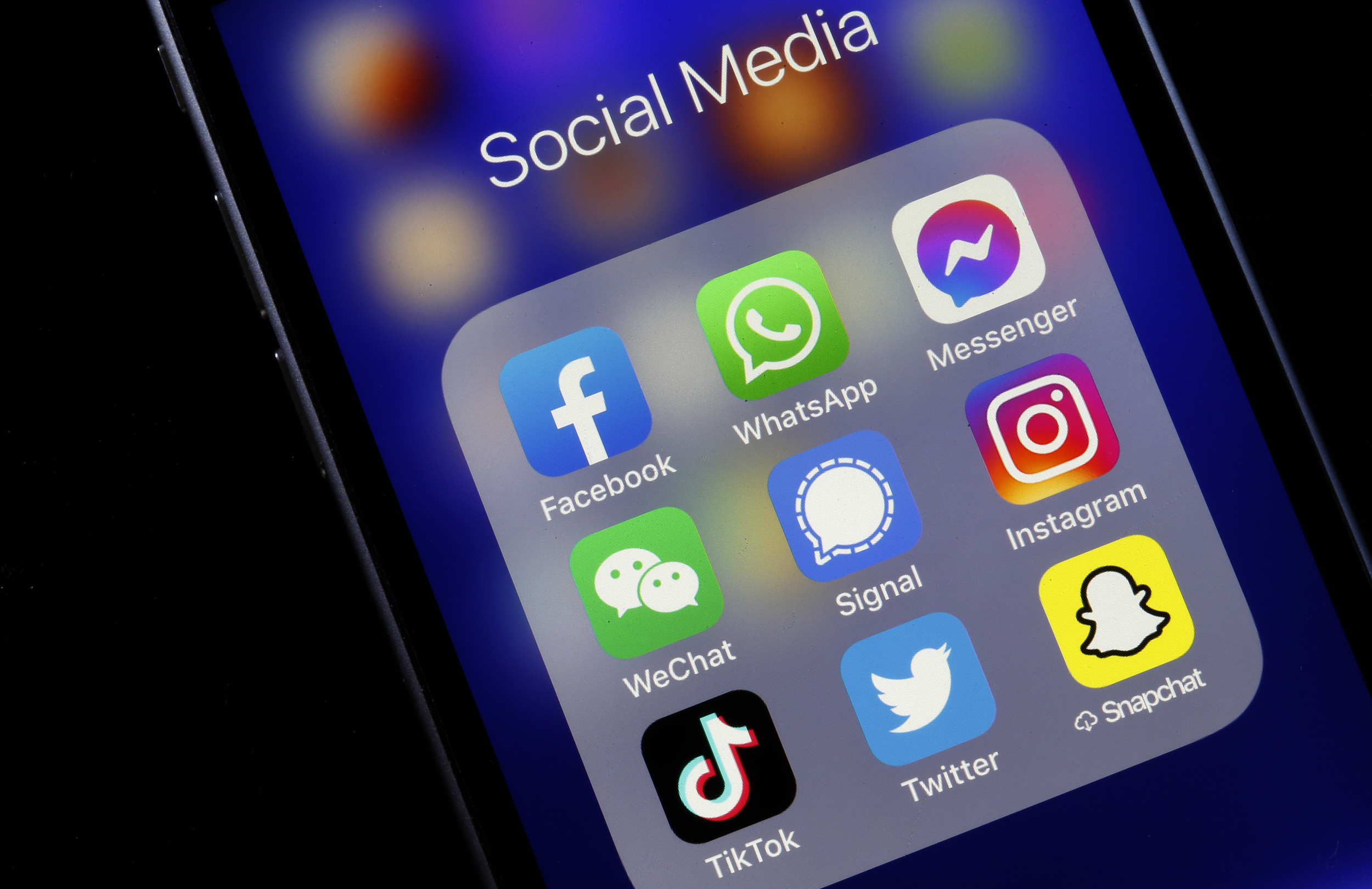 credits: Chesnot/ Getty Images
Digital footprint:
Allowing users to remove image-search results of children would afford "more control over their digital footprint"
The other changes include:
stopping ad targeting based on children's age, gender or interests

preventing "age sensitive" types of adverts being shown to younger users

changing the default mode for uploaded videos, for children, to "the most private option"

turning adult-filtering mode Safe Search on for minors

preventing young people from using Location History, the feature that tracks and logs a phone's location constantly

new parental advice on the Google Play app store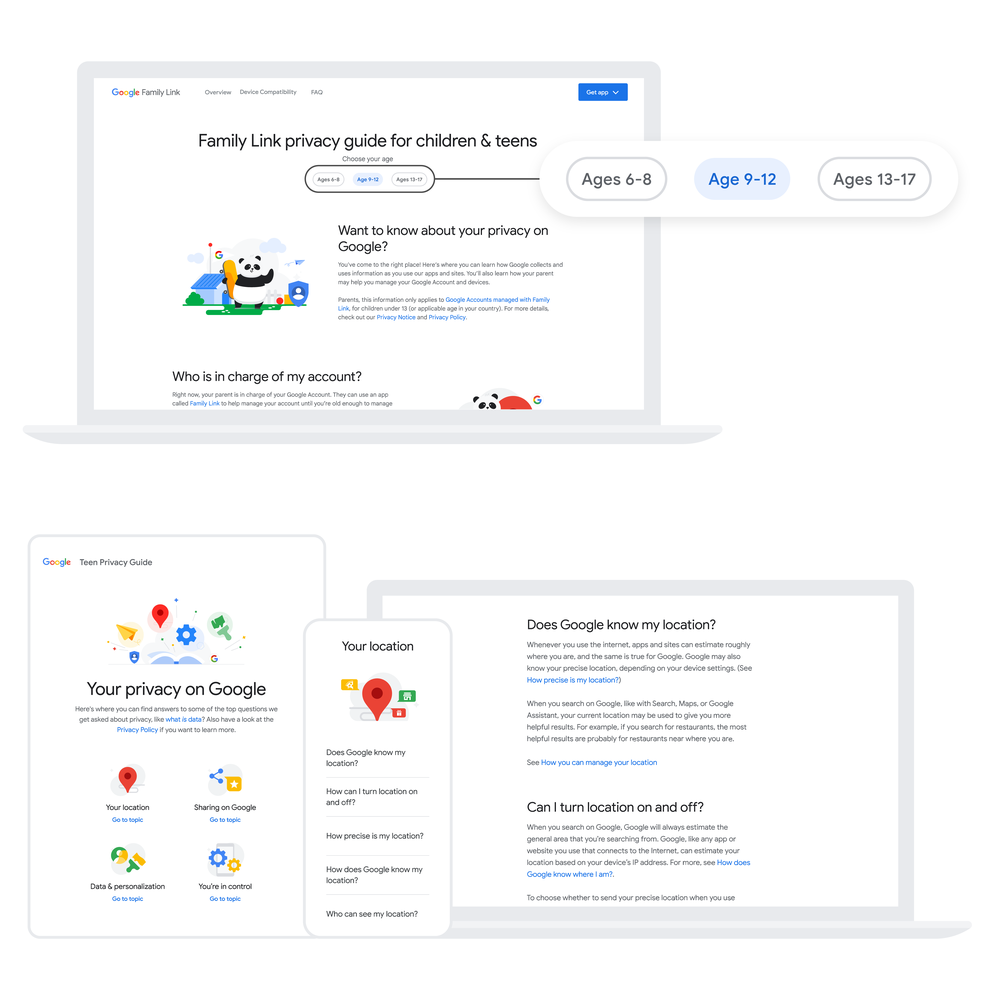 Family link:
Google will also be rolling out features from Family Link to users under 18, as well. Family Link is a Google service which allows parents of children under 13, who cannot yet have their own Google accounts, to monitor their usage.
One of the key missions of
Child Focus
is prevention. This clip was made as an e-safety awareness campaign for children between 4 and 8 years some years ago.
It's being aired on Belgian kids channels and distributed in other European countries.
Note: Script & animation by CC.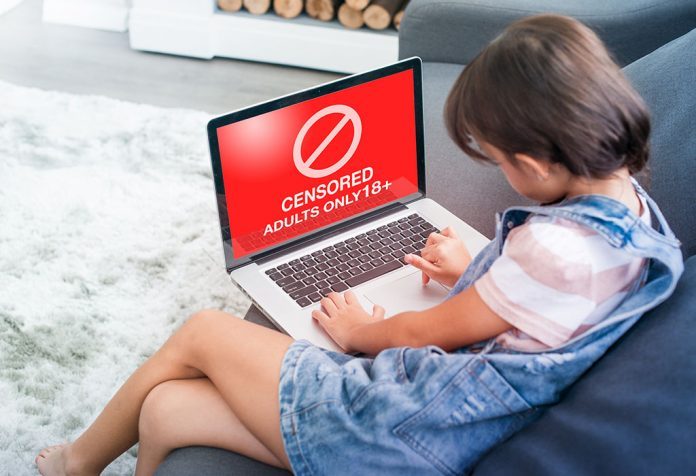 Protecting young people is very important to them. Parents must educate their kids to restrict messages between teens and adults they don't follow, encouraging teens to make their accounts private, and prompting them to be careful in social media.
Educating to privacy, child safety, wellbeing and digital education must be reinforced by parents and teachers.
We must help kids and teens to be informed. W
e need to give them the skills to keep themselves safe online.
Knowing how to sniff out trouble, knowing how to avoid it, and knowing how to handle it when it comes knocking are key essential life skills.
Very important! There's always someone to help young people : teachers, parents, older brothers, grandfathers.

As parents, pay attention to the new tools to educate your children and help them to keep privacy, and safe on the social media and other websites.
Copyright © 2021G-Souto'sBlog, gsouto-digitalteacher.blogspot.com®
Sources:
Blog Google/ Blog YouTube/ Blog Instagram/ BBC-Tech