World Book and Copyright Day 2016
"A
book is a link between the past and the future. It is a bridge between generations and across cultures. It is a force for creating and sharing wisdom and knowledge.
Frank Kafka once said, "a book must be an ice-axe to break the seas frozen inside our soul."
A window onto our inner lives, books are also the doorway to mutual respect and understanding between people, across all boundaries and differences."
Irina Bokova, Director-Generale UNESCO
Literacy is the door to knowledge, essential to individual self-esteem and empowerment. Books, in all forms, play an essential role here.
With 175 million adolescents in the world - mostly girls and young women - unable to read a single sentence, UNESCO is committed to harnessing information and communication technologies, especially mobile technology, to support literacy and to reach the unreached with quality learning.
This has never been so important at a time when culture is under attack, when freedom of expression is threatened, when diversity is challenged by rising intolerance.
April is a month full of good things to celebrate about books and literature. April 23 is
a day when books are the centre of activities in schools and events all
around the world.
Seven years after his death … the First Folio
Photograph: Bettmann/Corbis
Miguel de Cervantes Saavedra commonly said to be that which, according to the prologue to Cervantes'
"Exemplary Novels", painted by Juan de Jáuregui
William Shakespeare died on 23 April, 1616, preceded by only one day by Cervantes. On this day, I call upon all of UNESCO's partners to share the message that books are a force to counter, what Shakespeare called, "the common curse of mankind - folly and ignorance."
Irina Bokova, message 2016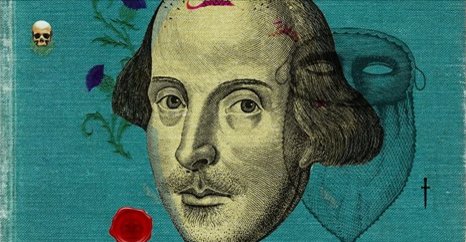 400th anniversary of Shakespeare death
This year we are celebrating the
400th anniversary of Shakespeare's death in 2016.
The world is going barmy for The Bard this weekend, and more
with celebrations to mark the 400th anniversary of William Shakespeare's death.
Google has decided to pay its own tribute to Britain's favourite playwright with a Google Doodle that celebrates William Shakespeare and St. George's Day.
Google Doodle
William Shakespeare and St. George's Day

Education:
"Fairy tales are more than true: not because they tell us that dragons exist, but because they tell us that dragons can be beaten."
Reading a book is in our days a large concept. All formats are available for those who love to read.
Many of these emphasize international cooperation or friendships between schools.
"Too much sanity may be madness and the maddest of all, to see life as it is and not as it should be."
Miguel de Cervantes
, b. 29 September 1547
Let's celebrate World Book and Copyright Day 2016 Worldwide.
Register your celebration for World Book and Copyright Day 2016 and share your plans with other people that might be interested in participating or promoting this important day on the world map (Unesco website linked above)
Resources:
"It is an invitation to the world to join in the festivities by participating in a unique online collaboration and experiencing the work of Shakespeare directly on stage, through film, exhibitions and in schools."
Britsh Council
It will run throughout 2016, exploring Shakespeare as a living writer who still speaks for all people and nations.
Discover the official Programme to mark the 4th Centenary of the death of Miguel de Cervantes here
You
will find different ideas and some funny activities to motivate your students to read and to love books on this blog.
You can also organize different events at your school: relay readings of books and plays; the distribution of bookmarks; the announcement of the winners of school literary competitions.
Children should be introduced to Shakespeare for no other point than to explore the acting of it. Students love perform plays.
"The Shakespeare canon consists of manuals on how to perform his plays; they are not books to be read."
Teachers with their students can unlock Shakespeare's themes, characters and stories. Shakespeare's life and works come alive for learners of all ages.
Exploring Shakespeare is one challenge that a primary school has taken seriously in 2014,
when a class of 30 pupils, aged between nine and ten took to the state to perform a 30 minute adaptation of Julius Caesar, under the watchful eye of teacher Ruth Brock.
"It's heart surgery, acting
Shakespeare
. Students
dissect the hearts of characters, they
learn how to manipulate their own body, voice, and emotions, and to a certain extent their mind, to mirror the humanity of a fictional life."
Ben Crystal (adaption)
Some schools simply can't afford drama departments or visiting specialists, but perhaps one day the education system will change, and actors come into schools across the world
free of charge. It would wonderful. Students like to talk with writers, actorsm illustrators, musicians.
But t

his year we are celebrating
the
400th anniversary Cervantes' death as well. And I can say to you they love Miguel de Cervantes and his book Don Quijote.
credits: Fundação Calouste Gulbenkian
Resources +
On World Book and Copyright Day (2014),
Calouste Gulbenkian Museum
joined the commemorations for the 450th anniversary of the birth of William Shakespeare (Stratford-upon-Avon, 23 April 1564 - 23 April 1616) by displaying a copy of the tragedy Hamlet in the permanent exhibition space.
The copy in question is a translation into French by André Gide, who also wrote the introduction, and is illustrated with burin engravings by Albert Decaris. This work was acquired by Calouste Gulbenkian in 1947 in his capacity as a member of the Société des Bibliophiles Franco-Suisses, which he joined in 1932.´
Some thoughts:
My usual readers knows I

write so often on

G-Souto's Blog

about the importance of reading in school! I have a Master in Literature and Linguistics. So, humanities are my priority and I am a huge fan of
books. No matter the format. However I prefer printed books. What can I say?
You will find so many posts about books, reading, literature in my blog!
If you search you will find a great number of authors and books in different languages and to
different levels of education-
From Harry Potter to classical authors Leo Tolstoi, Lewis Carroll, Rimbaud, from
science-fiction or comics, e
ducators will find interesting resources.
And some good apps, animated films and
games that involve students to learn the way they like. Using the new educational digital resources.
Copyright © 2016G-Souto'sBlog, gsouto-digitalteacher.blogspot.com®