credits: Ziraldo, IBBY Brazil
Each year a different National Section of IBBY has the opportunity to be the international sponsor of ICBD.
It decides upon a theme and invites a prominent author from the host country to write a message to the children of the world and a well-known illustrator to design a poster.
These materials are used in different ways to promote books and reading. Many IBBY Sections promote ICBD through the media and organize activities in schools and public libraries. Often ICBD is linked to celebrations around children's books and other special events that may include encounters with authors and illustrators, writing competitions or announcements of book awards.
The theme 2016 is "Once upon a time...". The host country is Brazil.
The
invited author is Luciana Sandroni and
the illustrator is Ziraldo
,
the post
er designer.
Here the message by Luciana Sandroni (English):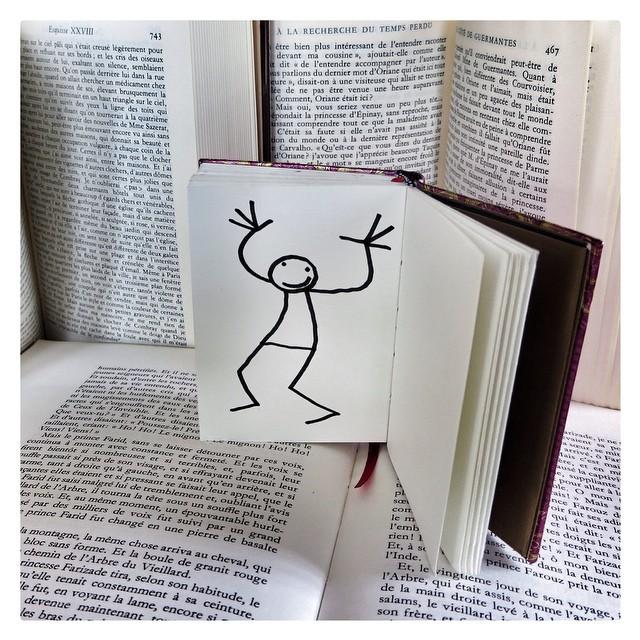 Once upon a time ....
Once upon a time there was a...Princess? No.
Once upon a time there was a library. And there was also a girl named Luisa, who went to the library for the first time. The girl walked slowly, pulling an enormous backpack with wheels. She looked around at everything in amazement: shelves and more shelves filled with books…tables, chairs, colorful pillows, drawings and posters on the walls.
"I brought a picture of myself," she said shyly to the librarian.
"Wonderful, Luisa! I'm going to issue your library card. In the meantime, you can choose a book. You can choose one book to take home, ok?
"Only one?" she asked, disappointed.
Suddenly, the telephone rang and the librarian left the girl with that difficult task of choosing only one book from that sea of books on the shelves. Luisa pulled around her backpack and searched, searched until she found her favorite: Snow White. It was a hardback copy with beautiful illustrations. With the book in hand, she pulled the backpack again and, just when she was leaving, someone tapped her on the shoulder. The girl almost fell backwards in surprise: it was nobody less than Puss and Boots with his book in his hands, or rather, in his paws!
"How are you? How do you do?" asked the cat in reverence. "Luisa, don't you already know everything there is to know about these stories about princesses? Why don't you take my book, Puss and Boots, which is much more fun?" (...)
I hope you love the children's books on this post

. Some books can be read online (
excerpts
) Pay attention and tell your students. They digital reading very much.

Some thoughts:


Students become better readers when their teachers love books and love to read. Believe me. You will be their inspiration to love books.
Even for those students who are poor readers on the beginning.
Reading has a
curative power as well.
Many students have growing up in my class reading fiction and poetry. We had lovely moments reading at school,formal and informal learning.
These special events always generate a
huge enthusiasm of children and young people to read.
Let's keep it every day!

G-Souto
Copyright © 2016G-Souto'sBlog, gsouto-digitalteacher.blogspot.com®
International Children's Book Day 2016 at School
b
y G-Souto
is licensed
under a
Creative Commons Attribution-NonCommercial-NoDerivatives 4.0 International License
.