"Around the world, children are showing us their strength and leadership advocating for a more sustainable world for all. Let's build on advances and re-commit to putting children first. For every child, every right."
UN Secretary-General António Guterres
World Children's Day was first established in 1954 as Universal Children's Day and is celebrated on 20 November each year to promote international togetherness, awareness among children worldwide, and improving children's welfare.
On this occasion, teachers of the world
are organizing events, debates, activities
where children's voices will meet the voices of other children, associations, experts and other committed actors, at the country where they live and teach and
international level, by exploring the social media to reach other children, teachers, parents, committed actors:
Thematics:
The right to participation;
The right to be protected against all forms of discrimination;
The right to protection against all forms of violence.
World Children's Day, during a celebration to commemorate 30 years
since the adoption
of a milestone
treaty that protects their rights.
credits: UNICEF/ Frank Dejong
Resources:
It's World Children's Day
https://www.unicef.org/world-childrens-day
Convention on the Rights of the Child
https://www.unicef.org/child-rights-convention
History of child rights
https://www.unicef.org/child-rights-convention/history-child-rights
Young activists do the talking as UN marks World Children's Day
https://news.un.org/en/story/2019/11/1051791
The Convention at a crossroads: Read the

special report
credits:

UNICEF/UN0188083/Mohammed
Some thoughts:
Many schools and other educational institutions make a special effort to inform children of their rights according to the Declaration of the Rights of the Child and the Convention on the Rights of the Child.
Teachers alert their students to children in
a
rmed conflict countries,
natural disasters and the impacts of climate change which deprive children of the chance to go to school and learn.
credits:

UNICEF/UN0331057/Nybo
For the last two years, more than 900,000 stateless Rohingya refugees living in the camps of the Cox's Bazar district in southeast Bangladesh have focused on survival.
Rohingya children and young people want more than survival – they want a hopeful future, too.
So, World Children's Day is not a subject for a day, Along the school year, every day is child day! There so many children in emergency!
Teachers will develop different activities and projects
according to the needs of their students, which country they live, the
news students watch on television or read in the newspapers on Internet (yes students prefere to read the news on the Internet) or the news read on
the social media.
30 years!

A time to celebrate and a time to demand action. Kids are taking a stand around the world to say: it is time for every child, to have every right.
Migrant children are on the news every time,

unfortunately

. So as refugee children, some of them are lucky and can go to school.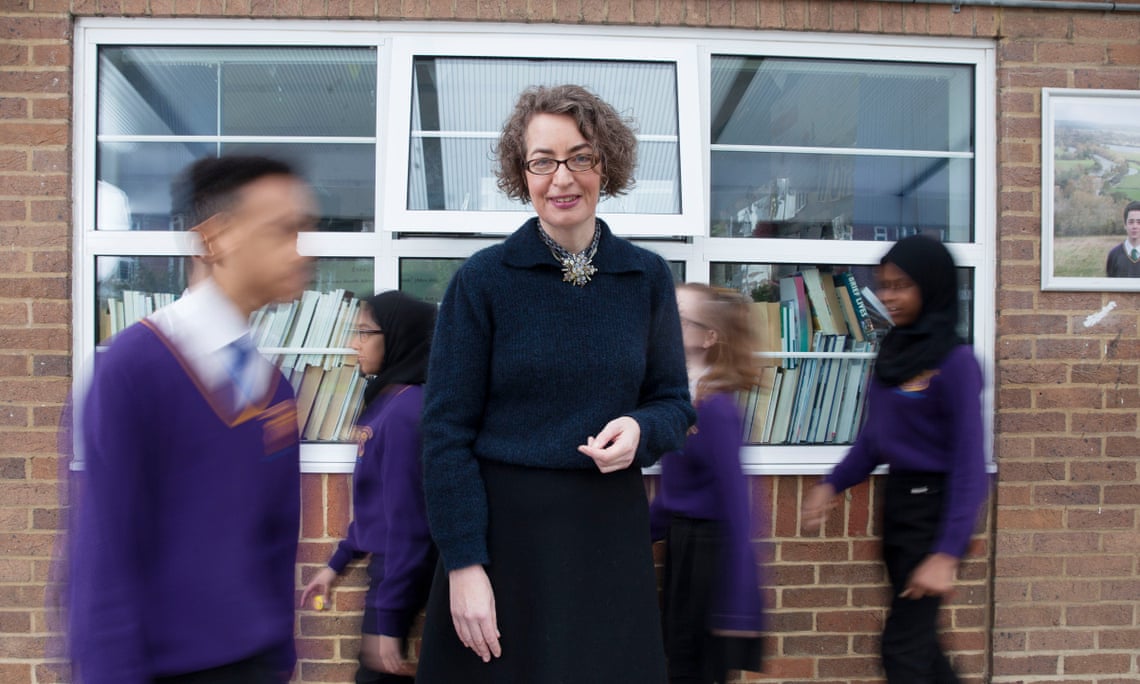 Photograph: Karen Robinson/The Observer
Kate Clanchy an English teacher who
helps migrant children turn pain into prize poetry! One child
wrote
of a suicide bomber; another of the 'sweet honey mangoes' of home.
Read here
So beautiful! What a motivation she can give you and your students! Such a lovely example of a teacher!
Kate Clanchy wants to change the world and thinks school is an excellent place to do it.
She invites you and me
to meet some of the kids she has taught in her thirty-year career.
'The best book on teachers and children and writing that I've ever read. No-one has said better so much of what so badly needs saying.'
Philip Pullman
G-Souto
20.11.2019
Copyright © 2019G-Souto'sBlog, gsouto-digitalteacher.blogspot.com®
Schools : CRC30Years : The 30th Anniversary of the Convention on the Rights of the Child : resources by

by

G-Souto

is licensed under a

Creative Commons Attribution-NonCommercial-NoDerivatives 4.0 International