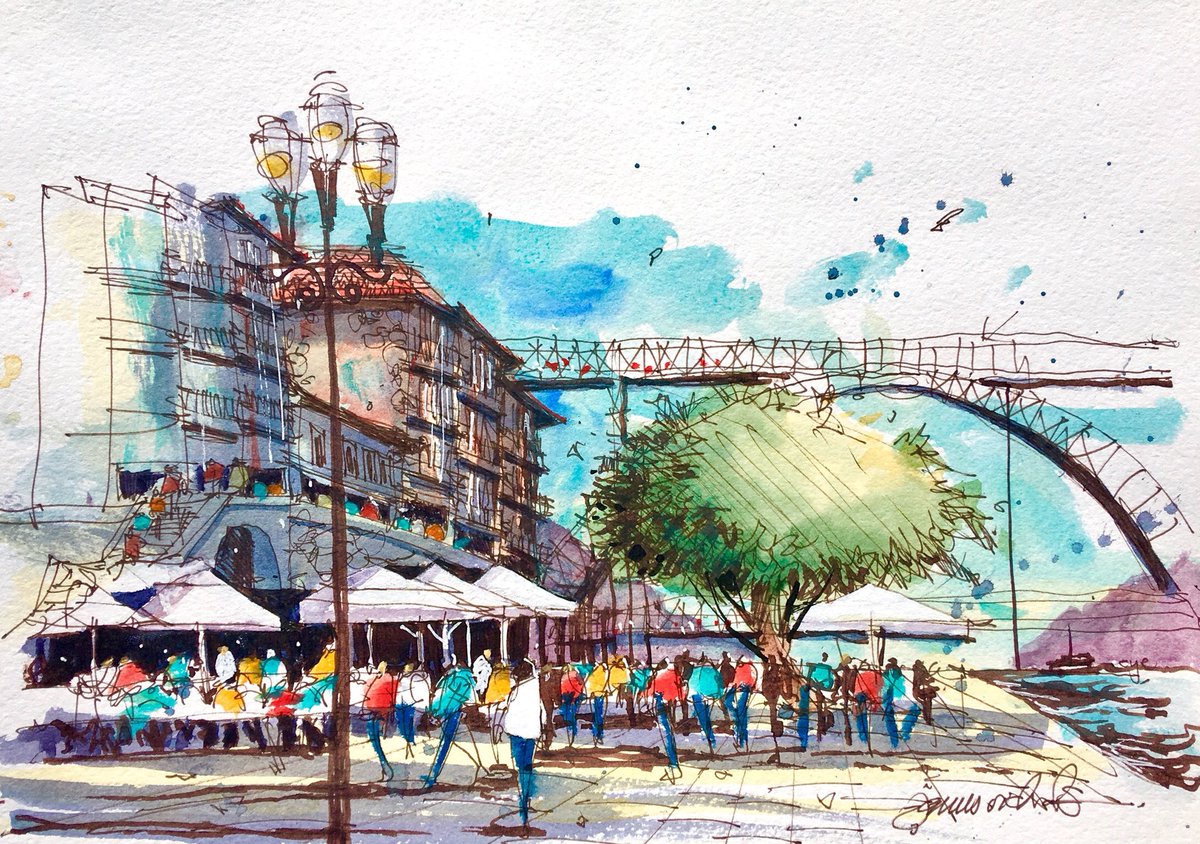 Back from my summer break, sorry,

Autumn break, here I am at home.
Well, finally I had my real
summer break last we
ek! In Portugal, of course!
Summer break is obviously one of the best things humankind has ever come up with, I was excited! I went to a Portuguese
city in the north, Viana do Castelo.
And it was so relaxing. The pool, Spa and nice sunsets, wonderful weather.
Viana do Castelo, Portugal
The modern hotel & Spa
beautifully features large living rooms, two pools, outside by the river Minho,
and inside, the
Spa
.
Dining at the city, wonderful fresh fish restaurants
by the river and the Atlantic ocean.
Books? Yes! Never travel without a book!

Impossible to forget books. Love reading on a relaxing pool

terrace taking a fresh watermelon juice. It was so good!
Well, no more rêverie! It's time to the review of the most popular posts of August:


Here are the most popular posts of the last
month:
Schools : Portuguese 28 Tram Anniversary : resources
Remembering Hans Christian Andersen ? Resources for schools!
The Perseid Meteor Shower : Looking to the stars!
Allez, les Potterheads ! Les Crimes de Grindelwald en classe!
Hope you have a very good school year!
Copyright © 2018G-Souto'sBlog, gsouto-digitalteacher.blogspot.com®
August in Review : Culture, Science, and Children's literature
by
G-Souto
is licensed under a
Creative Commons Attribution-NonCommercial-NoDerivatives 4.0 International License
.