"These are beautiful innocent children and teenagers – as are all children who are victims in these times of rage. This has really disturbed me. This world is going to a place I simply struggle to understand."
Michael Prest, Letters, The Guardian
Schools across the world are considering to help students understand the tragic events, in Manchester, UK, last night the 22th May 2017, after Ariana Grande's concert at the Manchester Arena targeted in an attack, when the 21,000-seat arena's foyer as fans left the concert.
An
explosion in or around the foyer area that left thousands of people fleeing. Grande's European tour, which was due to visit London before dates in Belgium, Poland, Germany
has been suspended. All the concerts are
suspended until June.
Children are among

the 22 killed and 119 injured

i

n a suicide bombing at the end of an

Ariana Grande concert at Manchester Arena. Did you listen their voices on the video above? They were so happy!
The American pop star, who was not hurt in the blast, tweeted that she was "broken" by news of casualties.
Ariana Grande pictured during the show at Manchester Arena
credits: Mnrnickynack/ Instagram
"
broken. from the bottom of my heart, i am so so sorry. i don't have words."
However on her official website not a single message or word pay tribute to young victims and their families.
However news said Ariana Grande offers to pay Manchester victims' funerals. Is that enough for all her fans who look at the oficial website of their most loved pop singer.
It was revealed that Ariana Grande
had cancelled her world tour following the

horrific attack. The
Grande's European tour, which was due to visit London before dates in Belgium, Poland and Germany, was suspended.
Can we even begin to feel the horror and concern of the parents and other adults who were at the venue clutching their children as they frantically sought a way out to safety?
I watched the images and videos last night, a teenager (16-17-year-old) told she
had heard the bang, knew immediately it was a bomb and, as per the Bataclan attack in Paris, feared that what would come next would be machine-gun fire.
"What breeds this horror? What warped ideology causes you to forget the wrong in killing innocent youth – children as young as five – who were simply trying to enjoy an hour or two watching their star."
It was catastrophic for those young hearts watching their idol in the Manchester Arena on Monday night.
Desperate parents took to social media yesterday and today
to report their children missing and tragically, for some, their kids were never to return home.
A lucky mother and daughter
There are brothers, sisters, parents, aunts and uncles who are now dead or badly injured in hospital.
Many had worked and saved their money to give their children a special treat, to make them happy. What mad, sick, callous individual thinks doing this takes him or her anywhere but into the suffering of the hell that must await.
These are beautiful innocent children and teenagers – as are all children who are victims in these times of rage. This has really disturbed me. This world is going to a place I simply don't understand or accept.
Sometimes, we
wondering how to face the students and
discussed such tragic events in the classroom.
Students, watched television, read the news
on the social networks, the oldest shared some cartoons on their profile photos, created by cartoonists all over the world. And want to talk or make questions.
The four y
oung girls Georgina Callender
(aged
18),
Sattie Roussos (aged
8)
Nell Jones (aged
14), Olivia Campbell (aged 15)
are
being remembered by parents, school mates
and teachers.
Friends and teachers of the victims shed tears as they came together at her school to remember the beautiful young girls.
*
They are all devastated by the loss and as a school community they must now come to terms with what has happened.
Tribute Manchester Arena victims
But not only at English schools. In Portugal, Portuguese teachers and I am sure a great number of teachers in the world
held a
minute's silence
Tuesday, May 23 in their classrooms.
A great number of English and international s
chools are expressing the felings of the students
on social networks.
Some of your students are expressing

their feelings on

such tragic events that are every where on the press, on television,

social networks, even on the Manchester road.
And some of them, young-adults
as s
ocial media users are sharing touching tributes to the victims of the killing.
A candlelit vigil was held in Trafalgar Square from 6pm this evening
Education:
"Go sing with the angels and keep smiling mummy loves you so much,"
Schools are
places of free speech.
Schools and teachers will be prepared to face students.
And it's just as clear that intimidation and violence will be condamned and combated for whatever reason they're committed, especially if their goal is to undermine freedom and liberty of open societies.
How to talk about at school? I still remember September 11/2001, Paris, Brussels, Berlin, Zurick, Nice, Alepo.
How to find the right words when overcome with sorrow our own emotion, and every word that comes to our mind can frighten the small kids :
attack, terrorists dead, mourning, run, bombs?
Teachers must
impose their words or ideas
of adults.
It is with enormous sadness that some
of the people who lost their lives in Monday's Manchester attack was one of their students.
The
psychologists
say that t
he best way is to start
from the child heard or just ask "What you heard?" or
"Did you hear what is going on right now What do you understand?"
A girl wearing a T-shirt of US singer Ariana Grande in Manchester the day after
Photograph: Oli Scarff/AFP/Getty Images
Some thoughts:
Of course
after the first day in school, where it would probably - depending on age - a minute's silence, and had spoken with friends, kids and young people
will have a partial and distorted view of the tragedy.
The important thing is to start with students words, to follow the thinking of the child or young-adult
and not to impose our adult words.
Back on their understanding is important because it has to be spoken, not to leave the child with what it will come up with some information that they had to correct what kids had not quite understand and answer questions.
And of course, we don't forget our muslim students. They are in our classrooms. Their friends are their school mates.
Remembering the muslim taxi drivers who offered themselves to transport for free all the people abandoning Manchester Arena after the
explosion the night (May 22).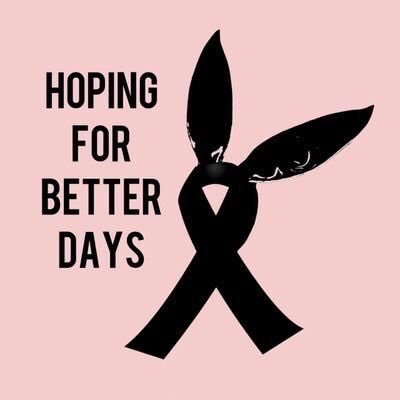 More than ever, we must have the right
word to express our emotion, our tears, our sorrow, but also our need for gathering and unity.
"We tend to want to protect the children in our sorrow concerning the tragedy, but in toddlers 3 or 4 years, it can lead them to imagine terrible things, says the analyst.
It does not mean give details. This is the time to reaffirm that nothing can replace the word.
The oldest, high junior schools, will be
happy to feel part of the adult community and stay with us to vigils, demonstrations, to "think in their head and in their heart to those who are not there".
In the coming days, the schools will serve as a sounding board for what is said in the family.
The school should be a place where their questions and confusions are listened: What is Islam? What is a religion? Will it nasty religions?
It is also a debate that should have in the family. And not only when freedom is reached. It is not enough discussion of these topics.
I agree. Freedom starts at home and continues at school. Parents and schools or teachers have their own rules that must be respected for both sides parents/ teachers vs. kids/ students.
Teachers and parents. Just talk and share thoughts with your students or kids, no matter their age.
Because they have a lot of questions, not just today, tomorrow and
in the coming days.
"No truth can cure the sorrow we feel from losing a loved one. No truth, no sincerity, no strength, no kindness can cure that sorrow. All we can do is see it through to the end and learn something from it, but what we learn will be no help in facing the next sorrow that comes to us without warning."
Haruki Murakami, Norwegian Wood
Copyright © 2017-Souto'sBlog, gsouto-digitalteacher.blogspot.com®
*
For respect to the young girls who deserve to preserve their privacy even after dead, I don't publish their photos.