Gaston, au delà de Lagaffe
Franquin © Dargaud-Lombard, 2016
This time, the introduction to my review of the most read post of November is Gaston Lagaffe, the hero created by French cartoonist André Franquin.

Some information:
Apparu pour la première fois le 28 février 1957 dans les pages du
journal de Spirou
,
Gaston Lagaffe
fête ses soixante ans en 2017.
Version Originale par Franquin GREG Jidéhem
© Dupuis 2016
http://culturebox.francetvinfo.fr/
"C'est en lisant des histoires américaines que j'ai appris à dessiner comme à peu près tous les gars de ma génération."
Franquin, citation sur son premier dessin
Le 'héros sans emploi' créé par Franquin pour animer le journal devient très vite l'un des personnages majeurs de l'épopée
Spirou
et, sur plus de 900 planches, un véritable classique de la BD.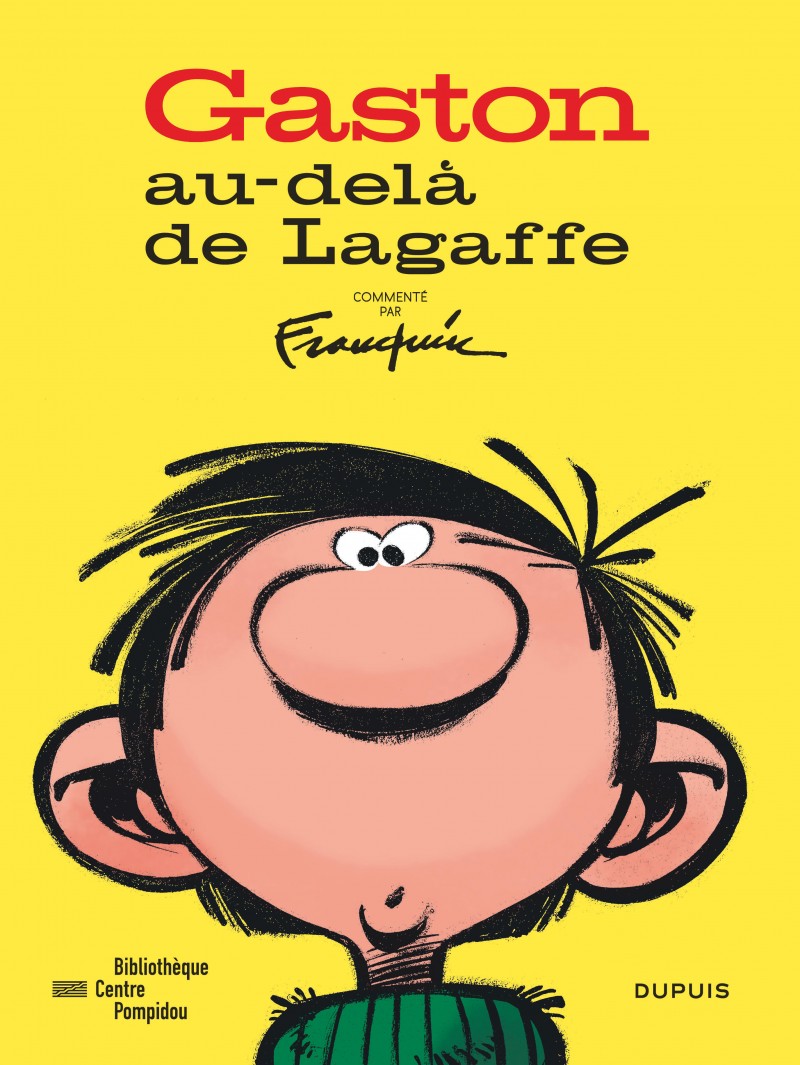 Gaston, au delà de Lagaffe
Franquin © Dargaud-Lombard, 2016
"L'exposition proposée par la Bibliothèque publique d'information pose un regard neuf sur l'importance de ce personnage qui aura entraîné son créateur très au-delà de la BD jeunesse ; le gaffeur se révélant avec le recul subversif, militant, beatnik, écolo et au final porteur de questionnements très emblématiques de notre époque sur la manière de vivre en société."
Planches et éditions originales, dessins inédits, photographies, inventions et gags en tous genres permettent de redécouvrir un Gaston si proche de chacun d'entre nous, derrière lequel débordent tout le talent et l'audace d'André Franquin.
You have more information
here
.
Education:
If you are planning a school trip to Paris, you have enough time to prepare a visit at Centre Pompidou to see the exhibition with students.

It will be a fantastic educational resource to teach comics to your students. They will love it.


The exhibition ends on 10 April 2017.
Price: free
Schools : World Science Day for Peace & Development 2016 : resources
Education : World Philosophy Day : Past and Present
Schools : Universal Chidren's Day
Schools : Thansgiving, a traditional holiday
Escolas : ler O Código da Vinci, versão juvenil
Christmas season approaches. You have plenty of tests to evaluate. Be brave!
Well, I will be back to posting some ideas and educational resources.
G-Souto
08.12.2016
Copyright © 2016G-Souto'sBlog, gsouto-digitalteacher.blogspot.com®
November in review : the most read posts of the month & Gaston Lagaffe
b
y G-Souto
is licensed
under a
Creative Commons Attribution-NonCommercial-NoDerivatives 4.0 International License
.