World Water Day is observed on March 22 every year. A day to recognize the importance of earth's most precious natural resource was proposed 20 years ago (1992) at the United Nations Conference on Environment and Development (UNCED).
The United Nations General Assembly responded by designating 22 March 1993 as the first World Water Day. It has been held annually since then. Each year, UN-Water — the entity that coordinates the UN's work on water and sanitation — sets a theme for World Water Day corresponding to a current or future challenge. The engagement campaign is coordinated by one or several of the UN-Water Members with a related mandate.
The 2016 theme: Water and Jobs.
To
day, almost half of the world's workers - 1.5 billion people - work in water related sectors and nearly all jobs depend on water and those that ensure its safe delivery. Yet the millions of people who work in water are often not recognized or protected by basic labour rights. The theme in 2016 — water and jobs — is focusing on how enough quantity and quality of water can change workers' lives and livelihoods - and even transform societies and economies.
The report is as previous years launched on 22nd March 2016 the official World Water Day celebrations.
The United Nations World Water Development Report 2016, titled "Water and Jobs" contains the latest findings, fact and figures.
Education:
Each year the UN focuses on an aspect of water and the forthcoming event clearly links in with agriculture and nutrition.
"When a billion people in the world already live in chronic hunger and water resources are under pressure we cannot pretend the problem is 'elsewhere'."
Coping with population growth and water and jobs here some acts that will
help with:
follow a healthier, sustainable diet;

consume less water-intensive products;

reduce the scandalous water

wastage;

produce more food, of better quality, with less water
So, we can discuss all these items at school. And bring some new habits to our students.
Target: Primary to Secondary education; Vocational Education.
Curriculum: Civics; Sciences; Languages; Arts.
World Water Day is an opportunity to learn more and be inspired to tell others.
Teachers can read
reports, watch videos and download teaching material from the international water community to include into the curriculum they're teaching.
Promote your event by adding it on the global map and share your activities with the world.
After that, ask your students
if they know
how much water they consume every day and how
can we change our diet and reduce our water footprint.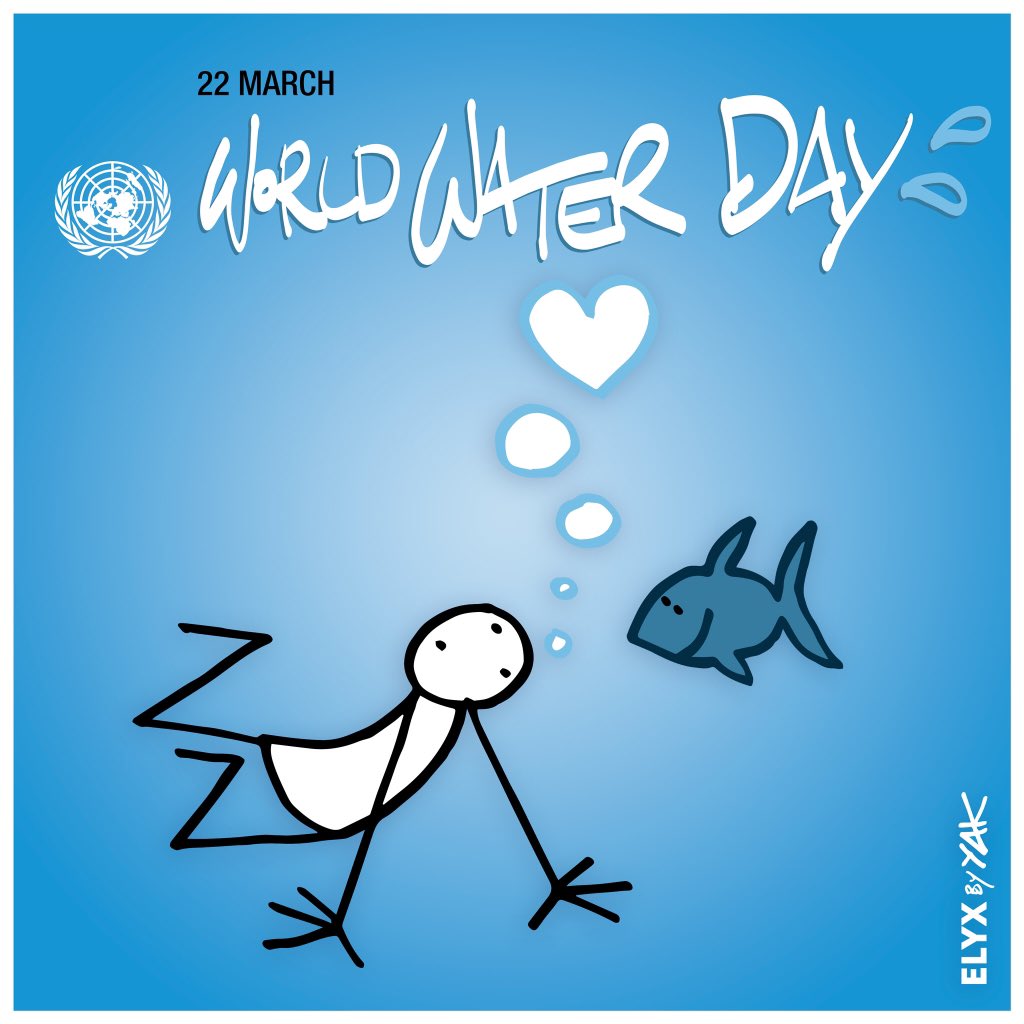 Some Activities:
You come up with different suggestions that students can develop for a two or three lessons:
Discussing (at home and in the classroom);
Writing (news, storytelling, drama, poetry);
Sharing experiences with different schools in the world using Twitter or Facebook (school account) or just by emailing if some schools in disadvantage countries that have no access to water.
Some resources:
Let your students use their smartphones and meanwhile ask them to take some notes or to search for countries where the water is a great gift.
It can be a good start to an open discussion in the classroom.
It will depend from the resource you chose for the level that you teach.
Games:
Angry Birds Happy Planet
A game to take climate action. Your students can visit the website Angry Birds Happy Planet and make
a pledge following the instructions.
Or you can simply start your lesson with the video above.

Videos:
The Water Rooms project consists of a visionary and inspirational itinerary of 5 short animated movies intertwined by 5 monologues that trigger interest and encourage learning about freshwater resources and their responsible and sustainable management.
50% of the world population depends on groundwater every day, but dangerously little is known about this most precious
#
HiddenResource
. We urgently call for more scientific research. Better knowledge can help prevent conflicts over water access & help us cope with more frequent droughts, resulting from climate change. The "S" in UNESCO means
#Science4Peace
I am sure that World Water Day event in your school will be an interesting project.
The success of "World Water Day" depends on you!
Copyright © 2016G-Souto'sBlog, gsouto-digitalteacher.blogspot.com®