Robb Elementary School, Texas
(...)
And we can tell, but Heaven, at last
May answer all my thousand prayers
And bid the future pay the past
With joy for anguish, smiles for tears.
Anne Brontë, Farewell
Buffalo, New York. Laguna Woods, California. Uvalde, Texas. In little more than a week, three more places have been added to a uniquely American geography of terror and grief.
The shooting at Columbine High School, Littleton, Colorado, 20 April 1999, 12 students and one teacher deadly shot, was considered at the time the most important tragedy in the United States.
April 20, 1999 was a sunny day in the quiet suburb of Littleton, Colorado. It was three days after prom, and the students at Columbine High School were shaking off the revelry and eager to wind down their last few weeks of school before summer.
"It's never goes back to normal." Twenty years on, scarred young survivors described de day their high school turned into a warzone..."
credits: AP
Every year, Columbine celebrates the lives of victims by doing a 'day of service' where students volunteer throughout the community.
Parents of
seven-year-old Grace McDonnell, grieve near Sandy Hook Elementary after learning their daughter was one of 20 schoolchildren killed
.
credits: Adrees Latif/Reuters
In 14 December 2012, the
Sandy Hook Elementary School, in Newtown, Connecticut suffered a shooting
, near Christmas season,
and killed 26 people. Twenty of the victims were children between six and seven years old, and six were adult staff members.
The massacre was the deadliest

mass shooting

at an Elementary School in U.S. history.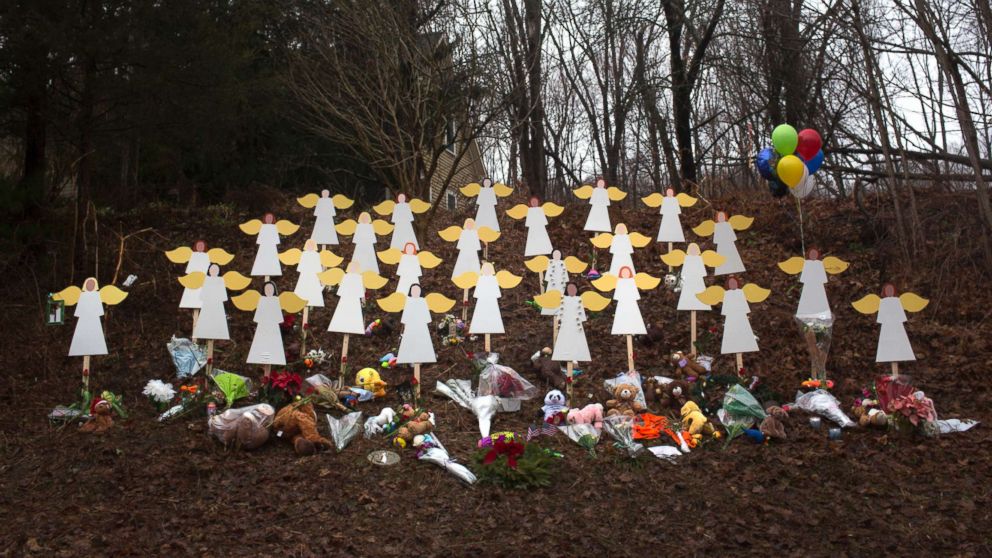 Christmas in Sandy Hook was different than Christmas just about anywhere else in 2012. It wasn't a celebration of family, joy and gifts but a solemn day of remembrance.
credits, Corbis via Getty Images
We thought, naively, that things could change after
Sandy Hook Elementary
School, on December 14th, 2012, with the mass murder of literally 20 young children, and 6 teachers, could impact even the coldest.
Mourners embrace near memorials by the Sandy Hook firehouse in Newtown, Connecticut
credits: Craig Ruttle/The Associated Press
Despite the tears, heartbreak, fear, anger, and demand for change from large chunks of the American population. No changes at all.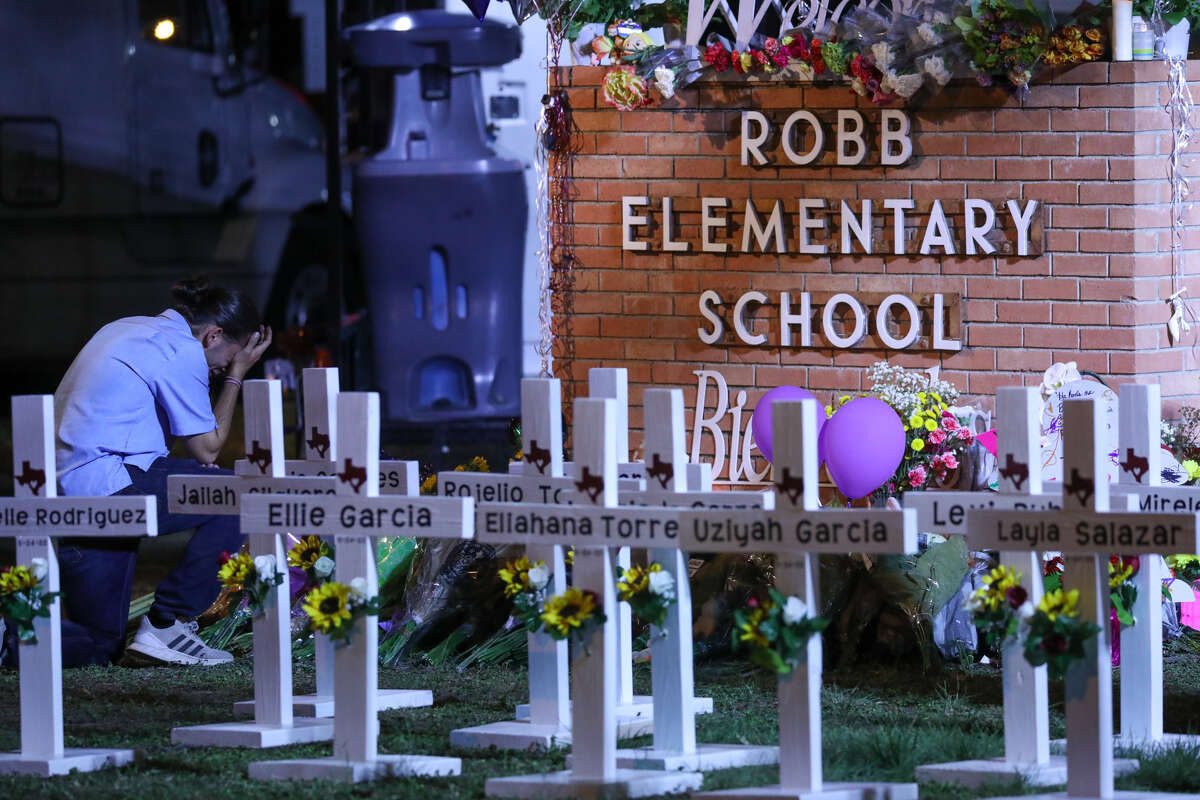 Memorial at Robb Elementary Schools
Anadolu Agency/Anadolu Agency via Getty Images
Some days ago, ten years after
Sandy Hook Elementary School
, the 24 May 2022, another massacre at Robb Elementary School. 19 kids (8-11 years-old) and 2 teachers were shot dead in their classrooms, having their lessons. One day before the Summer holidays. No!!
The sadness and anger are crushing all over U.S. and abroad. I'm a teacher, a mother. I'm shocked! My heart is broken. Not again!!
I have no words,
I am devastated, absolutely devastated. I have no words. But I feel angry.
"I'm Angry and Sad and Scared and I Know Nothing is Going to Change!"
Anonymous
copyright © 2022G-Souto'sBlog, gsouto-digitalteacher.blogspot.com
💜Note:
As a teacher, I believe parents, families, classmates, teachers of Robb Elementary School, in Uvalde, must keep their privacy.
As a pedagogue and a mother, I believe in values. So I decided
not to publish the photos of the students shot dead at the three schools: Columbine Elementary School, Sandy Hook
Elementary School and now Robb
Elementary School for respect to their privacy and their parents. They are just kids.