George RR Martin is developing a stage version of Game of Thrones for Broadway, the West End and Australia.
Martin will bring back well-known characters for the production, based on his series of fantasy books and hit HBO saga from 2011 to 2019.
A Game of Thrones
A Song of Ice and Fire, book 1
George R.R. Martin
Featuring younger versions of several characters we got to know on Game of Thrones. We don't know the title yet, but we know it will be about the Tourney at Harrenhal.
The story will apparently revolve around the Great Tourney at Harrenhal, a contest that happened 16 years before the events of the first book and episode.
The Great Tourney at Harrenhal is an important historical event in the world of Westeros. Occurring 16 years before the events of HBO's Game of Thrones, the contest took place over 10 days and included tournaments of jousting, archery and combat.
It is also the place where Prince Rhaegar Targaryen created a nationwide scandal for dedicating his victory to Lyanna Stark instead of his wife. This decision led to Robert's Rebellion and the Targaryens being overthrown.
The Tourney at Harrenhal, also known as Lord Whent's great tournament, was put on by Lord Walter Whent to celebrate the nameday of his daughter, and also probably to display his wealth to the realm and show off his sons.
It comes up several times in A Song of Ice and Fire and on Game of Thrones. Littlefinger lays out the broad strokes to Sansa when they're at Winterfell together:
"Featuring many of the most iconic and well-known characters from the series, the production will boast a story centered around love, vengeance, madness and the dangers of dealing in prophecy, in the process revealing secrets and lies that have only been hinted at until now."
credits: Matt Sayles / Invision / AP
The show will open in 2023 and depict a pivotal gathering more than a decade before the events in George RR Martin's novels and the hit TV series.
The stage show, set during a grand jousting tournament that helped set in motion the subsequent events, "ought to be spectacular" and "the seeds of war are often planted in times of peace,"
George R.R. Martin
"Few in Westeros knew the carnage to come when highborn and smallfolk alike gathered at Harrenhal to watch the finest knights of the realm compete in a great tourney, during the Year of the False Spring.
"It is a tourney oft referred during HBO's Game of Thrones and in my novels, A Song of Ice and Fire.
"And now at last, we can tell the whole story... on the stage."
George R.R. Martin
Prequel House of the Dragon:
The news follows the announcement that Martin has signed a five-year, eight-figure deal with HBO.
The first project after the end of Game of Thrones, which finished its award-winning run in 2019, will be a prequel called House of the Dragon. It's set to air in 2022.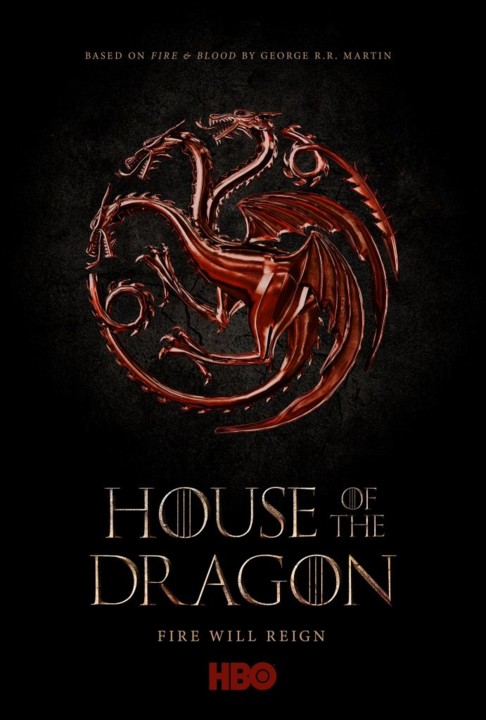 Game of Thrones House of The Dragon
House of the Dragon is set 300 years before the main Game of Thrones series and is based on George R. R. Martin's Fire & Blood, which tells the story of the Targaryen civil war that became known as the Dance of the Dragons.
A Game of Thrones
Fire & Blood
George R.R. Martin
illustration: Doug Wheatley
There's a lot more to it than that, of course, and we're here to deep-dive into everything we know so far about the Game of Thrones prequel. It's worth noting that we will also be discussing the other, canceled prequel series, as well as rumors that a show based on Tales of Dunk and Egg novellas is in development.
"House of the Dragon has been in development for several years," Martin wrote on his blog in response to news of the series pickup.
"It was actually the first concept I pitched to HBO when we started talking about a successor show, way back in the summer of 2016."
The prequel is expected in 2022.
Education:
A play and a prequel? Wow! Two interesting themes to include into your lessons - remote learning or in-person lessons.
The Narration : George R.R. Martin prequel
Based on the bestselling fantasy book series by George R.R. Martin, Game of Thrones epic story of treachery and nobility set on "the land of Westeros, where summers and winters can last years, and only the lust for power is eternal".
Martin's work has been described as having "complex story lines, fascinating characters, great dialogue, perfect pacing" by literary critic Jeff VanderMeer.
As I wrote, a
Narrative text
lets us know something. It tells us what happened. It tells us a story. Our students love to hear narrations.
They strain to hear the latest news about what happens over the week and they rush to watch the latest TV or streaming series that promise a good story! We know that! Look at Games of Thrones! It was a huge success.
Movies, TV and streaming series
based on children and teen books are an attractive and enjoyable digital resources
to motivate students to read at school or remote learning.
So, we can motivate

young readers, presenting literary books trough movies, now streaming series or TV series due the Covid-19 pandemic.
The bestselling inspired the popular HBO streaming saga
Game of Thrones
. And it was
the HBO series that inspired students to read the books.
Movies or series offer
teachers and students a nice captivating push!
Some teen literature is
difficult for the
'screen-generation' to read. Movies or TV series adaptation can help students to understand better those books, to appreciate and enjoy the book by having a different approach before... or after.
George R.R. Martin is doing a play about the Great Tourney at Harrenhal, an event mentioned in his A Song of Ice and Fire book series as I wrote.
The play is expected to debut in 2023 at Broadway in New York, the West End in London, and Australia.
Theatre in education is used to encourage effective learning in curricula. It calls for careful consideration of the audience's age and requirements in order to engage them and get the message across.
It
complements school curricula and illustrate the dynamic relationship between the performing arts and literature, history, science and world cultures.
The idea of a high impact performance for a specifically targeted school audience became very popular. Because the audiences are small, students can be encouraged to participate through work in role and through debate.
Of course, we are not all lucky to live in New York, London or Australia. But we can invite students to follow the news and the premiere.
We can invite, I hope in 2023 an actor/ actress to have a conversation with about theatre and the art of acting with the students.
And why not exciting workshops for young theater enthusiasts?
The
workshops will not only provide instruction on acting and theatre, but will help students build their public speaking skills and confidence by using more nontraditional, artistic teaching methods."
If you and your students were
not quite ready to exit the world of Westeros, here the two big reasons to come back to
Game of Thrones.
Copyright © 2021G-Souto'sBlog, gsouto-digitalteacher.blogspot.com®