"O
n the occasion of this Day, I launch an appeal for the potential of multilingual education to be acknowledged everywhere, in education and administrative systems, in cultural expressions and the media, cyberspace and trade.

"
Irina Bokova, UNESCO Director-General
The date represents the day in 1952 when students demonstrating for recognition of their language, Bangla, as one of the two national languages of the then Pakistan, were shot and killed by police in Dhaka, the capital of what is now Bangladesh.
"Towards Sustainable Futures through Multilingual Education".
To foster sustainable development, learners must have access to education in their mother tongue and in other languages.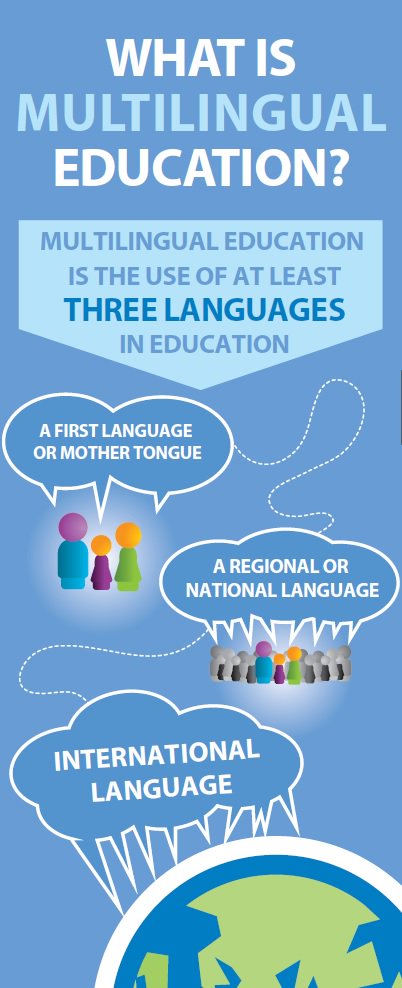 It is through the mastery of the first language or mother tongue that the basic skills of reading, writing and numeracy are acquired. Local languages, especially minority and indigenous, transmit cultures, values and traditional knowledge, thus playing an important role in promoting sustainable futures.
Languages are the most powerful instruments of preserving and developing our tangible and intangible heritage. All moves to promote the dissemination of mother tongues will serve not only to encourage linguistic diversity and multilingual education but also to develop fuller awareness of linguistic and cultural traditions throughout the world and to inspire solidarity based on understanding, tolerance and dialogue.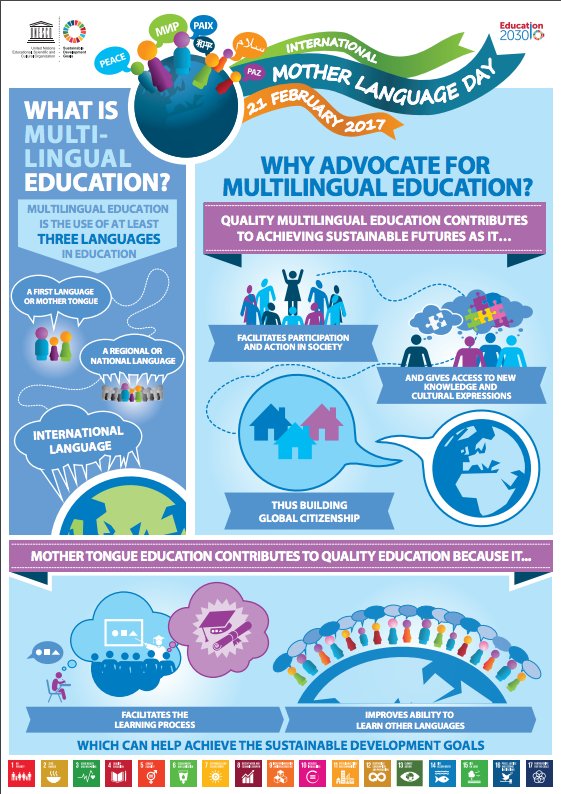 What is Multilingual education?
Multilingual education facilitates access to education while promoting equity for populations speaking minority and/or indigenous languages, especially girls and women:
It emphasizes the quality of teaching and learning with a focus on understanding and creativity;
It reinforces the cognitive aspect of learning by ensuring the direct application of learning outcomes to the learner's life through the mother tongue;
It enhances dialogue and interaction between learner and teacher by allowing genuine communication from the beginning;
It facilitates participation and action in society and gives access to new knowledge and cultural expressions, thus ensuring a harmonious interaction between the global and the local.
Education:
"We are beings of language. Cultures, ideas, feelings and even aspirations for a better world come to us first and foremost in a specific language, with specific words. These languages convey values and visions of the world that enrich humanity. Giving value to these languages opens up the range of possible futures, and strengthens the energy needed to achieve them."
Irina Bokova, UNESCO Director-General
Education in the mother language is an essential part of achieving these goals, to facilitate learning and to bolster skills in reading, writing and mathematics.

It requires a sharper focus on:
Revisions of academic programmes
Creation of suitable learning environments.
Quality education should be delivered in the language spoken at home. However, this minimum standard is not met for hundreds of millions, limiting their ability to develop foundations for learning.
Increasingly, information and knowledge are key determinants of wealth creation, social transformation and human development.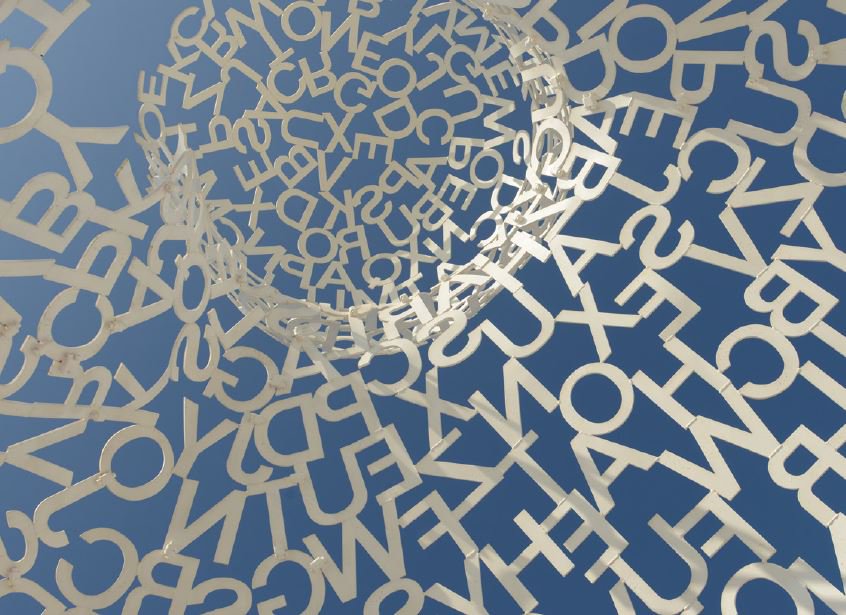 Multilinguism on the Internet:
Language is a primary vector for communicating information and knowledge, thus the opportunity to use one's language on the Internet will determine the extent to which one can participate in emerging knowledge societies.
The beginning of the Internet has brought about diverse opportunities for sharing information and knowledge in various languages. Today, anyone in principle can produce content, share it with the rest of the world and receive feedback.
Nowadays, the Internet is considered as a primary way of sharing information and knowledge. But while, in principle, it is open to all languages when certain technical conditions are met and the necessary human and financial resources are in place, in reality this is far from being the case.
A large number of languages are still not present on the Internet. It is estimated that out of the world's approximately 6,000 languages, just 10 of them make up 84.3 per cent of people using the Internet, with English and Chinese the dominant languages, accounting for 52 per cent of Internet users worldwide.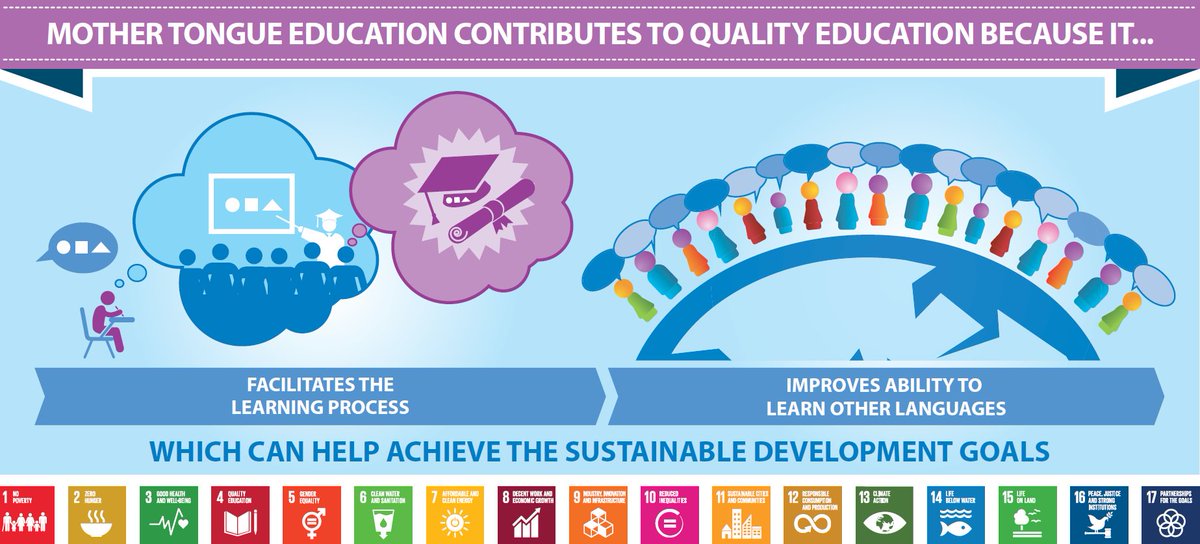 Key Messages:


Children should be taught in a language they understand, yet as much as 40% of the global population does not have access to education in a language they speak or understand.
Speaking a language that is not spoken in the classroom frequently holds back a child's learning, especially for those living in poverty.
At least six years of mother tongue instruction is needed to reduce learning gaps for minority language speakers.
In multi-ethnic societies, imposing a dominant language through a school system has frequently been a source of grievance linked to wider issues of social and cultural inequality.
Education policies should recognize the importance of mother tongue learning.
Linguistic diversity creates challenges within the education system, notably in areas of teacher recruitment, curriculum development and the provision of teaching materials.

in Gobal Education Monitoring Report 2016
Activities:
Propose your students to tweet

in their mother

Language on February 21 on the theme: Why

it's important to learn heir native language. Of course you must prepare the tweets before being published on Twitter;
Join to each

tweet a translation on a different language (foreign languages of the school curriculm,

so that more people could read their message;
Add a

hashtag

to their tweet, for example

#

(th

e name of the language they are writing in);
Follow along the

hashtag,

#imld17

students will

read messages from around the world in other languages and

retwee

t some of them (foreign languages of school curriculum)

to help amplify every messages they read;
Wherever in the world you may be, and whatever language you speak, ask your students

to record a small video (each class, one short video) where students could say

a small phrase in their moither tongue to

sh

are with a school from another country, and different language;

Ask foreign schoolmates to do the same for a school linguistic exchange project.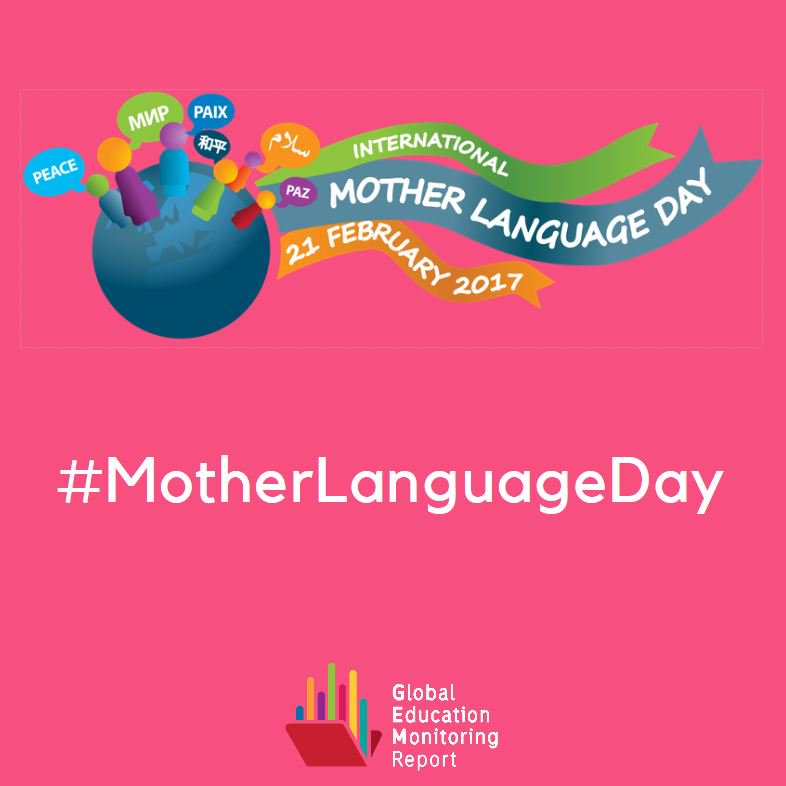 Some thoughts:
A language lives through the people who speak it. Therefore, teaching kids in their
inherited language
is the best thing to do to keep that language alive.
Reviving a language is possible: the Mirandês - Mirandese language,
is the second language in Portugal. This
romance language

, sparsely spoken in a small area of northeastern

Portugal

was
on the verge of exctintion (only a few speakers), is now being taught in different schools.
Same to
the
Yurok language
, one of the 90 languages of California, which was on the verge of extinction, is now being taught in schools.
When we lose a language, we lose a cultural heritage, the special ways different people express their relationships, their families, and the world that they see.
Language acquisition and mother tongue literacy should ideally be supported by written resources such as - but not limited to - books, primers and
textbooks
, to support oral activities. Written materials in mother tongues reinforce learners' literacy acquisition and build strong foundations for learning.
Technology
is allowing many languages to increase audience by establishing a presence on YouTube, social networks as Facebook, Twitter, Snapchat, Instagram and of course b
y texting on smarphones.
"The better we understand how to value languages, the more tools we will have to build a future of dignity for all."
Irina Bokova, UNESCO Director-General
G-Souto
Copyright © 2017G-Souto'sBlog, gsouto-digitalteacher.blogspot.com®